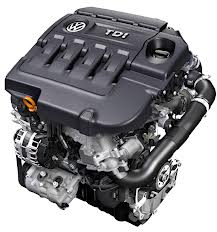 This lowering of the sale price is put in place to provide the types of pricing that can be hard to find from an auction seller or other retailer.
Santa Fe, NM (PRWEB) May 16, 2013
Volkswagen is known for its luxury vehicles as well as its precision German engineering. The engines that are produced by this automaker have remained in demand from secondary market sellers in the United States. The gotdieselengines.com company sells used VW motors and has now added to its growing inventory online. This company has improved the pricing online for its 1.9 TDI engine for sale to ensure all buyers can access a better price. This lowering of the sale price is put in place to provide the types of pricing that can be hard to find from an auction seller or other retailer. The new prices can be viewed from the company website.
The development of VW diesel engines has remained strong over the past 30 years. While U.S. automakers depend on gasoline variants for most vehicles, Volkswagen has earned its reputation selling diesel alternatives. The creation of the now infamous turbo direct injection system by VW has helped to expand the horsepower options available in compatible engines.
The 1.9 series motors provide the base level horsepower that is used for a majority of the VW vehicles that have been produced in the past two decades. The engines that are paired with reduced pricing online are expected to help engine buyers and vehicle owners.
The GotDieselEngines.com company has developed its website to include more than one way to search the database that now holds hundreds of engine types. This company has reached agreements with salvage yards and junkyards to grow the inventory listed for sale. These buying options have helped this company to improve its diesel price distribution. The quote system now in use online includes the company discount prices as well as those from other retailers in the company network. This instant price matching tool allows buyers to ensure that the lowest pricing possible is found in the database with every search.
Warranty protection is one element that can improve the sales of used engines online. Buyers of engines usually research warranty inclusions before considering making a purchase from an online seller. The Got Diesel Engines Co. recently announced two-year warranty policies for the majority of the motors for sale in stock.
The announcement at http://www.prweb.com/releases/used-diesel-truck-engines/diesel-motors-used/prweb10722318.htm was used to help inform the current customers of this policy change. The pickup truck inventory that is now eligible for this extended parts protection is now undergoing enhancements. New motor types are now added weekly to boost the company available inventory.
About GotDieselEngines.com
The GotDieselEngines.com company supplies discount pricing for its complete inventory of diesel engines. The Cummins, Detroit Diesel, Powerstroke, DMAX, VW and Isuzu inventory held by this company is eligible for no cost warranty upgrades with every sale. The company management ensures that all customers receive a quality motor due to the programs and policies put in place. The GotDieselEngines.com company is known for its faster than standard shipments and error-free deliveries in North America. This company has built its network of engine buyers one sale at a time and frequently adds to its incentives as a bonus for buyers choosing to use this company as a diesel engine provider.