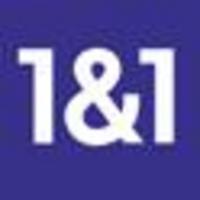 Their hosting and site building tools are second to none
Loveland, CO (PRWEB) August 28, 2007
Reality television, ecommerce and online video converge as InfoMedia, Inc. and 1&1 Internet announce a partnership for the world's first competitive Internet reality show, "The Next Internet Millionaire."
The show, designed to air exclusively on the web, combines the best of reality television with a fresh new approach for the digital age. Twelve contestants will learn from the leaders of Internet marketing and battle it out to prove their business and Internet ability in a full fall season of episodes which will ultimately result in one winner.
The brainchild of Internet entrepreneur Joel Comm, the show features a combination of valuable instruction that anyone can benefit from in building their online presence, with entertainment and drama that results from watching the twelve contestants compete for a $25,000 cash prize and an opportunity to participate in a large-scale joint venture with Comm, a New York Times Best-Seller and respected Internet expert.
1&1 Internet joins the sponsorship roster of The Next Internet Millionaire in a role on the second episode. Joshua Sloan, Director of Online Marketing for 1&1, appears for a special segment featuring 1&1 site building tools. As the world's leading web hosting company, 1&1 recognizes the importance of a professional website and good tools for Internet entrepreneurs. 1&1 provides comprehensive, feature-packed solutions at the best prices possible with no hidden costs.
"We are pleased to welcome Joshua Sloan and 1&1 Internet to the show," says Joel Comm, Host and Executive Producer of 'The Next Internet Millionaire.' "Their hosting and site building tools are second to none," Comm continues, "and I am excited to have Joshua Sloan as a representative of the company on the show to introduce our contestants to a compelling and entertaining task centered around 1&1's exciting web hosting and domain products."
The contestants include six men and six women from the United States, Canada, the United Kingdom and Costa Rica. With varying levels of online experience, the contestants will learn from the experts and compete in a variety of individual and team challenges designed to test their leadership ability, persuasion skills, creativity, and other business related skills. The goal is to find the ideal joint venture partner for Comm.
Beginning August 15th and concluding in November, the world will watch as these twelve contestants compete for an opportunity of a lifetime; the ultimate joint venture with one of the world's most respected Internet marketers.
The Next Internet Millionaire is a joint venture between InfoMedia, Inc., Eric Holmlund and Deluge Films of Northern Colorado. InfoMedia, Inc. is a new media company based in Loveland, Colorado. Providing a twelve-year track record of building profitable Internet sites, InfoMedia leads the way in innovative, entertaining and educational uses of the Internet.
To interview Joel Comm, for sponsorship opportunities or for more information, contact InfoMedia, Inc. (970) 278-0011 or visit http://www.NextInternetMillionaire.com
About 1&1 Internet Inc:
1&1 Internet Inc. is a subsidiary of United Internet, a profitable public company with a market cap of $4 billion. 1&1 was established in 1992 and hosts more than 8 million domain names, while more than 40,000 servers run on the company's five state-of-the-art data centers. 1&1's global community is over 6.8 million customer contracts strong. The company's U.S. headquarters is located in Chesterbrook, PA. For more information, please contact the company at http://www.1and1.com or 1-877-461-2631.
1&1 Press Contact:
Ann Marie Tropiano
US PR Associate
press(@)1and1.com
1&1 Internet Inc.
701 Lee Road, Suite 300
Chesterbrook, PA 19087
###