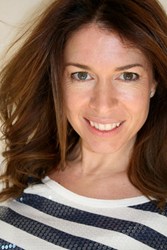 I want to help women get their mojo back!
St. Louis, MO (PRWEB) October 22, 2012
Jennie HK of jenniehk.com wins the coveted "Merchant Spotlight Award" from 1AutomationWiz.com beating out other competitors after demonstrating her commitment to helping empower women in the workplace.
The "Merchant Spotlight Award is awarded to 1AutomationWiz.com merchants who have who have done an outstanding job in one or more of the following areas:
Outstanding integration of 1AutomationWiz in to an ecommerce web site, Providing exceptional service, products and value to their customers and or growning their online business in an exceptional way.
"It's actually a really big deal for one of our merchants to win this award," says Don Schnure, president of 1AutomationWiz. "The award recipient has to bring their 'A' game when it comes to meeting the requirements before they're even considered," continues Schnure.
Jennie HK focuses on helping women who want to take themselves to the next level, both in business and life, and start living through choice and promotes her weekly TV show and her book, "I'm Back: How to Get Your Passion, Purpose and Identity Back When Your Kids Go to School" available at Amazon, where she helps women "get their mojo back.
"There are so many smart, dynamic women out there that are either stuck or wasted because of the mindset that they are in, about what is possible for them," said Jennie HK. "For me, there is nothing more satisfying watching women flourish."
The 1AutomationWiz Merchant Spotlight is the highest honor and an important affirmation to consumers that merchants winning this award, show integrity, a passion for what they do and are committed to ecommerce excellence and service.
About Jennie HK
Email: jennie(at)jenniehk(dot)com
Tel :: +44 (0) 845 004 2305
JHK Coaching & Consulting Ltd.
19 New Rd, Brighton, East Sussex, BN1 1UF
About 1AutomationWiz.com:
Recognized since 2001 as the original "all-in-one" ecommerce software solution, 1AutomationWiz is designed for online merchants just starting, building, and growing their online business and who don't want to have to manage multiple software solutions.