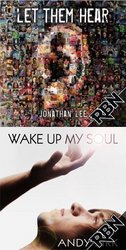 "Based upon the initial success of this endeavor, more of the music from our artists will hit Rock Band this year without question."
Wayne, PA (PRWEB) April 7, 2010
1CN Records, through Provident-Integrity Distribution, changed the established Christian music industry convention on March 31, 2010. 1CN Records pre-empted Jonathan Lee and Andy Kirk's national record releases by releasing singles on the international best selling video game Rock Band TM and the Rock Band Network (RBN). The releases were produced for RBN by Digi-Interactive (http://www.digi-interactive.com). Jonathan Lee's single, "Sound of the Redeemed," from the album Let Them Hear, is available on iTunes and will be released in stores April 11 , 2010. Andy Kirk's single "Love Is the Only Thing," from his album, Wake Up My Soul, will release May 13, 2010. These songs are the first official Christian Music songs on the RBN Platform. More tracks from Lee and Kirk will be added within the next two weeks.
Digi-Interactive (http://www.digiinteractive.com) was selected by 1CN Records as their official music converter for RBN. Digi-Interactive was selected because the digital development firm is officially trained by Harmonix, the creators of Rock Band, and they specialize in the conversion of Christian music tracks into Rock Band playable versions. "We got excited about the growth possibilities by marketing our music on the Rock Band platform when we saw it out selling iTunes" says Rob Winter, President of 1CN Records. "Having teamed up with Digi-Interactive, we are excited about the possibility of Christian Music getting into a gaming system that is literally played around the world. Based upon the initial success of this endeavor, more of the music from our artists will hit that platform this year without question."
"I am so blessed and excited to be a part of making the first introduction of Christian music to this platform," Nate Hopkins, President of Digi-Interactive added. "This is an amazing opportunity for people the world over, to experience this life-impacting music, many for the very first time."
1CN Records debut tracks from Jonathan Lee and Andy Kirk have been released through RBN, which is currently running on the Microsoft Xbox 360 game platform through Xbox Live. After a brief exclusive window to the Xbox community, top-selling tracks may also become available for Sony's PS3. All of these new tracks are available on the Xbox 360 for a price of 160 Microsoft Points or the standard $2 per song rate. Songs can be purchased via the Rock Band Network store, the web on xbox.com and in the game Rock Band 2. The links to each track are:
Jonathan Lee: http://www.rockband.com/music/artists/Jonathan_Lee
Andy Kirk: http://www.rockband.com/music/artists/Andy_Kirk
1CN Records is a division of 1Christian.Net, Inc. Its mission is to provide inspiring and worshipful music that will build up Christ followers in their personal relationship with the Lord. In that mission, 1CN Records searches out and explores bold new ways to deliver the message of the gospel in channels that impact today's culture. 1CN Records believes in bold movements that are deliberate in fulfilling the great commission: To go into the world and proclaim the good news of Jesus Christ.
###