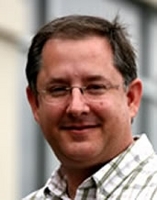 With our new dental implant discount, we can better help patients find dental care solutions as cheaply as possible.
Ft. Worth, TX (PRWEB) February 17, 2010
1Dental.com announces an updated fee schedule for its top discount plan, increasing its tools to help more people nationwide find affordable dental coverage and to better discount the procedures patients need, including dental implants and surgical extractions.
With the addition of over 40 procedures to the fee schedule by its primary provider, 1Dental.com can provide even more details directly to patients about their estimated coverage, even before they enroll in a dental plan. While traditional insurance's common practice is to disclose specific details of coverage only after purchase, 1Dental.com is unique for open disclosure of the complete, current fee schedule for its top plan.
"Our fee schedule now provides even clearer information for our prospective members and renders the plan consistently helpful," says General Sales Manager Jeff Gouldie.
The new updates reflect the adaptability of 1Dental.com's plan to both the current dentistry market and patient needs. In a time when insurance rates continue to rise, the updated schedule includes competitive rates and even increases in customer savings.
It was once difficult for patients to find coverage of dental implants due to the ADA's "cosmetic procedure" classification. Now through the updated plan, 1Dental.com offers a concrete discount of 20% off tooth implants, increasing savings by over 5% for many patients.
"Dental implants are increasing in popularity, but during the recession their cost has held the market back. With our new dental implant discount, we can better help patients find dental care solutions as cheaply as possible," says CEO Randall Meinen.
1Dental.com's tooth implant discounts, compared with the average implant price per tooth of $2000, could save patients over $400 in many cases. This increased discount reflects projected post-recession growth of the implant market in the U.S., expected to exceed $1 billion by 2013 according to medical technology authority Millenium Research Group.
The addition of the surgical extraction is also a step forward for the dental plan, expanding coverage for wisdom teeth procedures at a general dentist.
"With the addition of surgical extraction coverage to our plan, now we can say confidently that most extractions can be discounted at the general dentist 50-60% off," says Telephone Sales Coach Jeremy Good.
The upbeat 1Dental.com staff say they are excited to better serve patients with the increased coverage.
"Our additional discounts increase my confidence that when a patient calls for coverage, I will be able to help them, especially if they need dental implants or a surgical extraction," says Telephone Sales Representative Joseph Worcester.
About 1Dental.com:
1Dental.com connects thousands of dental patients every month to affordable discount plans starting at $6.95/month with immediate savings of up to 70%. The primary company it represents has over 7 million members and 60,000 in-network dentists. Its dental plan is a win-win for both dentists seeking new patients and patients seeking affordable coverage in today's economy. For additional information, visit http://www.1Dental.com.
###