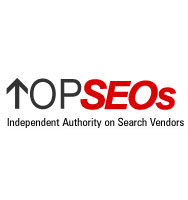 Our ethical approach to SEO has enabled us to provide long term rankings on even the most competitive keyword phrases
Plymouth, IN (PRWEB) January 22, 2009
Working primarily in the "organic search engine marketing" niche, 1st on the List is able to provide in-depth analysis of both existing and new websites to help make them more search friendly so that they can be properly indexed and ranked by search engines. 1st on the List staff are very knowledgeable in search engine marketing and was the first company to attain certification through the Bruce Clay SEO Certification Program.
The favorable ranking awarded by topseos.com was achieved through an intentional focus on a personal level of service, which is done primarily in-house by successful SEO professionals. "Our ethical approach to SEO has enabled us to provide long term rankings on even the most competitive keyword phrases," says Chris Genge, President of 1st on the List Promotion Inc.
As a testament to the success of this personal approach, a high percentage of 1st on the List clients have remained happy customers for over 5 years. This loyalty also permeates through the company's personnel. Mr. Genge explains, "Over 50% of our staff has been with the company for more than 10 years," a feat which Genge attributes to the commitment his company has toward the continued development of their SEO professionals continually striving for excellence.
With the addition of affiliate marketing management, blog writing and social networking, coupled with their excellent customer service, 1st on the List is well on its way to a bright future of sustained success. A few notable clients include Gann Global Financial, Benefits Services of America and Henry Schein Inc.
To learn more about the best SEO firms in Canada, please visit: http://www.topseos.com/best-seo-and-ppc-companies-in-canada.
To learn more about 1st on the List Promotion Inc. and their portfolio of services please visit: http://www.topseos.com/1st-on-the-list-promotion-inc.
###