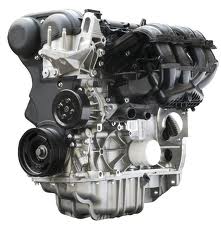 New testing modules that provide digital calibration and horsepower measurements are now in place.
Toledo, Ohio (PRWEB) February 06, 2013
Ford Taurus has remained a top brand in the Ford Motor Company lineup since 1986. With more than 8 million vehicles produced, drivers in the U.S. and Canada continue to use these vehicles for transportation. The RemanufacturedEnginesforSale.com company is now selling 2001 Ford Taurus engines in V6 size to buyers online. These reconditioned motors are designed for replacement into the Taurus and are now sold for discounted prices. More information can be located at remanufacturedenginesforsale.com.
The Duratec engine base was created after the termination of the Zetec motors used in the Escort and early Focus vehicles. This newer technology has helped to improve the fuel efficiency and horsepower in modern Ford vehicles.
The V6 size in the Duratec brand is the upgrade from the original Vulcan motor used in the first editions of the Ford Taurus and Mercury Sable. The rebuilt motors that are now sold to buyers online provide a resource to locate the V6 size and compare pricing instantly.
The engineering and development for automakers in the 20th century helped to crate the foundation for the processes now used in the 21st century. The OEM standards have changed and companies like RemanufacturedEnginesforSale.com have adapted to the new standards from top foreign and domestic automakers. One way that this company is expanding its services is by upgrading its engineering facility. New testing modules that provide digital calibration and horsepower measurements are now in place. These tests are used for all builds that are produced in-house for buyers.
Recent imports have been added to the company inventory for online and offline sale. Automobile owners and companies that provide installation services can have some difficulty locating import motors that are in like new condition. The series of Mazda, Mitsubishi, Toyota and Honda have been added to the company warehouse for sale.
These freshly rebuilt editions are able to provide the lower purchase price and mileage that import motor buyers search for in completed motors. The news announcement for the import additions can be read online at http://www.prweb.com/releases/remanufactured-mazda/engines-for-sale-imported/prweb9954210.htm.
About Remanufactured Engines for Sale
The Remanufactured Engines for Sale company provides its testing and OEM quality services to the replacement engine industry. Both trade industry clients and vehicle owners use the online and offline resources that are now provided by this company. The price points that are now in effect were created in an effort to make installation costs less expensive. The reduction of the retail price and recent testing upgrades have not raised the selling price of the inventory. The Remanufactured Engines for Sale company extends its 3-year protection for parts and labor warranties to assure that buyers purchasing for replacement receive the full value of each I4, V6, V8 or diesel engine sold.