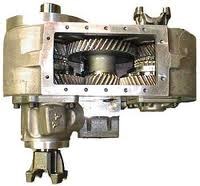 Our case assemblies are currently priced below dealership prices
Seattle, Washington (PRWEB) August 07, 2013
The Chevrolet truck series has provided consistency in its engines and reliablity for truck owners for more than four decades. The drive train systems used inside of these vehicles depend on functional transfer cases for operation. The TransferCasesforSale.com company has now included the 2003 Chevy transfer case in NP241 builds at http://www.transfercasesforsale.com/process-241-transfer-case.
These genuine New Process constructed units are now supplied in multiple configurations to fit the Chevy truck series. These units are compatible with some GMC vehicles and can be purchased in used or rebuilt editions online.
"Our case assemblies are currently priced below dealership prices," said a salesman for the Transfer Cases for Sale Co.
These price structures are helping this company to provide a difference in quality and price to each consumer. Part of the NP241 units inventory that is now promoted is selected from leading distributors in the industry.
The changes that have been enabled for buyers on the TransferCasesforSale.com website this year have opened up easier methods for viewing prices. Instead of the standard shopping cart system, a new quote form is now in use. This form supplies approximate pricing and warranty details with each request.
The NP241 transfer case units now marketed in stock are part of the New Process Gear and New Venture Gear upgrades this year. The closure of this company has affected the auto industry and some secondary market sellers report shortages in supply.
The used and refurbished units that are currently offered seek to fill the gaps that consumers can find when searching for assemblies online. Buyers who want to follow the current changes in price and units added for sale can get more information by visiting the transfer case blog online at http://www.transfercasesforsale.com/blog/.
About TransferCasesforSale.com
The TransferCasesforSale.com company supplies refurbished and used transfer case assemblies for most American and foreign brand motor vehicles. This company has positioned its inventory as one of the best in the industry for units other than brand new. The TransferCasesforSale.com company specialists provide online support as well as a toll-free telephone number to help answer questions, provide parts lookup and offer current price incentives to all buyers. The limited OEM protection warranties supplied with each case assembly order offer assurance after 4x4 installations are complete.