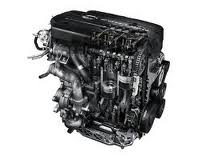 This new acquisition helps to bring this popular motor edition to more people at discount prices.
Chicago, Illinois (PRWEB) February 12, 2013
Kia produces automobiles and SUVs that are distributed from Korea to United States and other parts of the world. This foreign automaker produces fuel efficient vehicles that use multiple engine types. The GotEngines.com company now supplies the 2004 Kia Rio engine for direct sale online to owners of vehicles and companies that install these units. This new acquisition helps to bring this popular motor edition to more people at discount prices. More information can be read online at http://www.gotengines.com/blog/kia-engines/kia-rio-engines-sale.
Kia began importing passenger vehicles in the early 1990s. With some help from General Motors, this automaker was able to create consumer demand for its inexpensive vehicles. The creation of SUV models helped this automaker to reach a new demographic of buyers. New vehicles can receive service agreements through Kia from most dealerships.
It is the preowned vehicles that owners find that can be more difficult to locate replacement motors for outside of dealerships. The new units sold online for the 2004 series seek to help more people locate a quality replacement.
The wear and tear that can be placed onto any engine can affect the usability and surrounding parts inside a motor. High mileage can break down a new or used engine at any time. Warranty service centers often provide the majority of replacements in wrecked vehicles and in other instances for owners of cars and SUVs.
Since buyers can be responsible for the purchase price without warranty protection, the cost of changing the motor could exceed the value of the vehicle. The Got Engines company is one a few selling on the Internet at prices lower than MSRP.
To go with the import inventory increases, changes to the domestic inventory have been made recently for buyers to benefit. The Chevrolet and Ford inventory held by this company has been increased for specific brands. The Vortec General Motors additions in 5.3 size were recently added and announced by a news release that can be read online at http://www.sfgate.com/business/prweb/article/Used-Chevy-Engines-in-5-3-Size-Added-for-Sale-4169173.php.
The offer for free shipping that was announced in June of last year now remains in effect for all of the domestic and foreign inventory currently in the company warehouse. The success of this program has helped more people to eliminate the price of shipping from one coast to another when making an engine swap or replacement.
About Got Engines
The Got Engines company has provided quality motors for classic and current vehicles on the Internet since 2007. This company provides full warranty protection for its preowned inventory as one additional incentive for buyers in the automotive industry or owners of vehicles. By developing an easy to use and unique quotation system, Got Engines is able to supply engine pricing instantly with the click of a button. This new effort is an additional way the pricing is delivered without company assistance required.