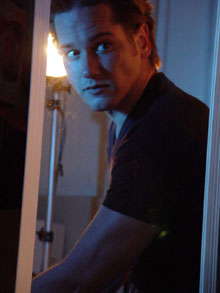 (PRWEB) October 5, 2004
The singer returned to his hurricane-ravaged country for a two-concert stop and initiated an effort to assist the people of Haiti
Amidst the mighty winds and rain of hurricane Gene, Eduardo Renta returned to the Dominican Republic to deliver on a promise that he made a year ago. "I promised my fans that I would come back once production wrapped on the "Sexy Boy" album, and I wanted to make sure I delivered on that promise. Considering the tragic storms that have hit the area recently, there couldn't be a better time to go."
He performed two free concerts. The first, at the Santo Domingo Country Club, was a limited-attendance affair (largely due to club rules). The second, at the trendy club "Loft", was open to all who could make it through the rain. Over one thousand people showed up.
The country desperately needed relief, and Eduardo felt he could help. "Sometimes it's as simple as singing a few songs and making people feel better for one night. And I wanted to do that. Considering the number of people that made it, I know that we made a dent in the sadness. And that's important. "
His efforts to help did not stop there, however. Informed of the incredible plight of the people of Haiti, Eduardo initiated an emergency effort to deliver bread and water to the ravaged country. "The situation in Haiti is close to being beyond repair. The entire world needs to start paying attention, because pretty soon it could all fall apart." By calling on his contacts in the United States, Eduardo and his friend Michael Capponi are in the middle of organizing deliveries to distribution centers within the nation. "We're going to do all we can. And we're not going to stop until the problem is solved."
Upon his return to Miami, Eduardo performed to a full audience at Torero at Bayside. The concert marked the end of a very active week for the singer, who plans to ramp up publicity in the coming months as a lead-up to the release of "Sexy Boy."
# # #