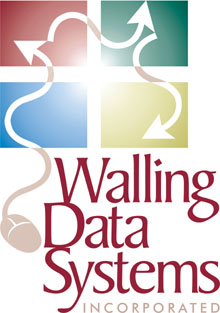 (PRWEB) November 19, 2004
Claremont, NC - November 19, 2004 – The ASCII Group (http://www.ascii.com), a membership organization of 2,000 plus computer resellers based in Bethesda, MD, has chosen to endorse Grisoft's AVG anti-virus software to its members through a partnership with Walling Data Systems, an Authorized Grisoft AVG distributor (http://www.avg-antivirus.net) based in Claremont, NC.
"We are very selective about who we partner with," says Jerry Koutavas, VP of business development at Ascii, "with so many vendors knocking on our doors trying to get to our membership, we have to make sure that the ones we endorse truly have a valuable product or service to offer. The AVG anti-virus software is that type of product."
One of the biggest benefits of the AVG product is the price tag. At as little as one third of the cost of the more well-known anti-virus software programs, it allows resellers to provide virus protection to customers that would not otherwise be able to afford virus protection, while also affording them an above average margin. It also provides them a competitive advantage in the market place when bidding against other non-AVG resellers.
"The response from the ASCII members has been just amazing," says Luke Walling, President of Walling Data and US Distributor of AVG, "Once they see how powerful the product is and how it doesn't drain system resources or cause operating system problems like most other anti-virus software, they are interested. Once they see the price tag, they're sold!"
Low cost is not the only advantage. According to the resellers we interviewed, all agreed that the product actually performs substantially better than most other well-known and expensive anti-virus software.
"I lost trust in the other anti-virus software I was reselling because it was not filtering viruses properly," says Mike Henson, President of A+ Computer Repair. "With AVG, you get bullet-proof virus protection without the problems or the high cost. It's really a no-brainer," he concluded.
"Whenever we replace a well-known anti-virus software with the AVG product on any computer or network, we always find viruses that the other software was not detecting," says Jay Tipton, President of Technology Specialists. "The support provided after the sale is top-notch," he continued, "I like the fact that we can reach a real, live, English-speaking person at Walling Data Systems who actually knows how the product works and will not B.S. you into thinking that it is your fault when something goes wrong."
Founded in 1991 in the Czech Republic, Grisoft Inc. has been focused on developing software solutions that detection and provide protection for computers from viruses. By specializing on anti-viral solutions, Grisoft's primary focus is to deliver to the market the most comprehensive and proactive protection available.
Distributed globally through resellers, distributors and through the Internet, AVG Anti-Virus, the product line has evolved substantially from the single-function utilities to supporting all major operating systems and platforms and is now used by more than 16 million users around the world.
For more information contact AVG Antivirus Authorized Distributor, Walling Data Systems, by visiting http://www.avg-antivirus.net, calling toll free in the US or Canada 866-833-5727, or by emailing to sales@avg-antivirus.net.
US-based resellers can apply to become Authorized AVG Antivirus Resellers online at http://www.avg4resellers.com
# # #