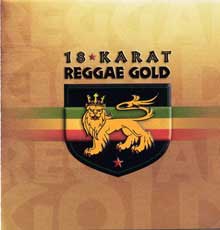 Wesley Chapel, FL (PRWEB) December 30, 2004 -
– TCOOO label's "Party All Night" by Dre was named Top downloaded Party Song by the same panel of judges, including Kid Capri, Kay Slay, Grand Master Flash, DJ Smooth and others, who selected "In da Club" for the Top downloaded Party Song of 2003. "Party All Night" is a mix of hip-hop and reggae dancehall whose success, unlike last year's title holder, has been almost wholly dependent upon digital music downloads. The song is one of the top downloaded party songs on Itunes.
http://phobos.apple.com/WebObjects/MZStore.woa/wa/viewAlbum?playListId=53787431&originStoreFront=143441
Dre's "Party All Night" is set apart from other songs as it does not have an accompanying music video, nor has it enjoyed much air play. The song gained its popularity mostly through constant DJ attention in clubs and the massive amount of digital downloads from iTunes, Napster and MP3 Tunes making it one of the top downloaded songs of the year. DJ Smooth, who produced the instrumentals for "Party All Night," hopes that the digital model of music distribution will soon become the standard.
"It's great when fans can tell other fans about great music, instead of relying on MTV, BET and major radio stations, which are all pretty much controlled by the major record companies," he explains.
DJ Smooth has enjoyed great successes with his other works, including instrumental "Any Type War" and the politically-controversial song "Stepping Razor" by Bookman, which he produced. Both are hot-sellers on iTunes and Napster, leading DJ Smooth to hope physical music stores will soon become a thing of the past.
DJ Smooth also produced several of the tracks on the hot new release "18 Karat Reggae Gold 2005" and has also worked with hip-hop and reggae artists such as Big Mook, Exile and Dre. Bookman's controversial song "Stepping Razor" was also in the running for the Top downloaded Political Song.
The album as well as individual songs from the lbum can be purchased at: http://phobos.apple.com/WebObjects/MZStore.woa/wa/viewAlbum?playListId=53787431&originStoreFront=143441
Media Contact:
Rohan Spencer
813-469-3238
# # #