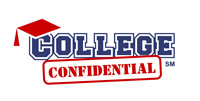 (PRWEB) December 8, 2004
College Confidential, a leading college admissions counseling firm, has launched an Early Decision Deferral-Reversal service for students who were deferred by a top-choice college during the Early Decision or Early Action admissions round. For these candidates in admission-decision purgatory, the "ED" or "EA" application — which enables students to learn their admission status before the more typical spring notification dates — has resulted in neither acceptance nor rejection, but rather "deferral." Deferred applicants will be considered again when the college reviews its "Regular Decision" pool. More information is available by visiting Deferral Counseling Service.
According to Dave Berry, College Confidential's Director of Counseling and co-author of America's Elite Colleges, being deferred should be viewed as an opportunity. "Students are naturally disappointed if they don't receive an acceptance in response to their early application. Many of our clients are aspiring to the nation's most selective universities where applicants who are clearly not in the running will receive a denial in the fall. So a 'maybe' is an indication that the candidate fits the profile of a serious contender." Berry points out that, "A student who applies to an exceptionally competitive college like Harvard, Princeton, Stanford, Yale, or MIT and isn't rejected has clearly demonstrated a sterling high school career."
The College Confidential Early Decision Deferral-Reversal service is designed to use the short time between the arrival of the deferral letter and the time when final admissions decisions are made to insure that the deferred student has presented his or her accomplishments in the best possible manner. "We use our experience and our knowledge of what admissions offices value highly to review the student's achievements and to determine which have—or have not—been appropriately highlighted in the application process," Berry explains. Deferred Early Decision and Early Action applicants typically submit updated information as part of the regular-decision process, and the service is designed to insure that these submissions have maximum impact.
While continuing to focus on the ED or EA school is important, it is even more critical for the deferred student to explore other options. "Every student should apply to a range of colleges, including at least one or two where admission is essentially certain," says Sally Rubenstone, Senior Counselor at College Confidential and co-author of Panicked Parents' Guide to College Admissions. As part of the Deferral-Reversal package, College Confidential counselors evaluate a student's list of target colleges and provide recommendations for additions, as needed. College counseling services are described at http://www.collegeconfidential.com/college_counseling/ .
College Confidential is the leading provider of web-based college counseling services, with clients in all parts of the US and worldwide. College Confidential also provides outsourced college counseling for high schools seeking to improve college acceptance rates, and operates the Web's most popular college discussion forum. The College Confidential website includes many free resources for college-bound students and their parents, including reviews of college admissions books, articles about the college process, and the popular Ask the Dean college advice-column. The College Confidential Press Center can be found at http://www.collegeconfidential.com/press/ .
College Confidential is a registered trademark of CollegeConfidential.com, Inc.
# # #