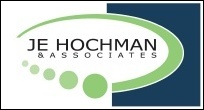 The demand for our services is ubiquitous. Many web sites have been built, but very few were designed to maximize their marketing value. Sites were built by IT people as an electronic version of a paper brochure. All these static sites need to be redeveloped to reach a larger audience and provide more timely, dynamic information
West Hartfore, CT (PRWEB) December 10, 2004
J.E.Hochman & Associates has formed an online marketing agency located in West Hartford, Connecticut. The firm provides strategic guidance and training for its clients' IT staff and web site designers, and helps clients use the Internet as a direct channel for marketing, public relations and advertising. Services provided include copy writing and editing, web site development and redevelopment, testing and quality control, search indexing, pay-per-click advertising, press release writing and distribution, systems architecture and software development.
"The demand for our services is ubiquitous. Many web sites have been built, but very few were designed to maximize their marketing value. Sites were built by IT people as an electronic version of a paper brochure. All these static sites need to be redeveloped to reach a larger audience and provide more timely, dynamic information," explained Hochman.
Hochman graduated from Yale University in 1990 summa cum laude with BS and MS degrees in Computer Science. He founded a consultancy in 1990 that focused on international business development with Russia. In 1994, as a sideline, Hochman started designing public relations and marketing web sites for businesses and non-profit organizations, among them a web site for the Russian-American Chamber of Commerce in 1995.
From 1996 to 2003 Hochman served as General Manager of an international trading company, United Alloys. From 2003 to 2004 he served as Senior Director of Marketing and Operations of Barcoding Inc, a $20 million per year computer technology business.
"My experience running Barcoding's massive 12,000 page web site and substantial online advertising campaigns can benefit many other companies," said Hochman. His former employer Barcoding Inc. became the firm's first client, and several other technology companies soon followed, including IntelliTrack Inc. and Argox-USA. The firm was recently selected to manage the soon-to-be-deployed web site of the American Association of Employed and Self-Employed Persons, a non-profit lobbying group.
For further information, please visit http://www.hochmanconsultants.com.
# # #