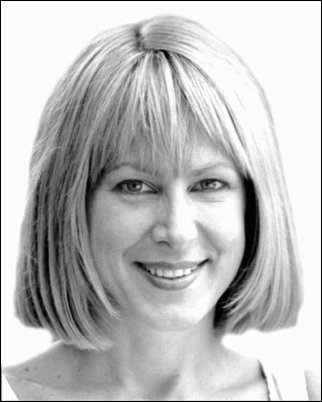 Divorce tactics with attorney Lisa Beth Older
(PRWEB) December 11, 2004
Come join us to learn more about the process of divorce in New York State.
The informative and entertaining seminar will be lead by prominent New York City divorce attorney Lisa Beth Older, Esq. The Seminar will provide valuable information about what to expect when you are expecting to go through a divorce and what you learn there may ultimately save you money, time and undue emotional distress.
NY Divorce Attorney Lisa Beth Older is the published co-author and star of the DVD "Divorce tactics with attorney Lisa Beth Older". She has also published numerous articles on divorce law. Her previous show has aired on television and she had also appeared on national television as a commentator on the Montel Williams Show, and on other television shows. She has been interviewed by the press on numerous occasions.
A product of multiple divorces, domestic violence and ultimately a run-away child, Lisa Beth Older is now an established lawyer with almost nineteen years experience in the field of law, Lisa Beth Older, Esq. worked her way through high school college and law school as the Executive Director of the Girls Club of Santa Monica California and eventually entertained as a regular standup comedienne on such well known stages as the Comic Strip, the Comedy Store in Los Angeles, and Good Times and Catch a Rising Star, Rodney Dangerfield's, and at the Comedy Store in London. Her work was photographed and published by a national magazine while working on a piece with co-comic Andy Kaufman by a leading magazine.
Lisa Beth Older became a high profile criminal defense lawyer who has worked on many high profile cases, such as murder trials involving a double homicide which she won, and on a case involving a teenager accused of murdering her relative. Lisa Beth Older's colorful background and unique experience as a scholarly trial lawyer and appellate attorney has made her a wonderful conduit for information relative to the field of divorce and custody related matters. Her diverse experience and compassion and her entertaining background has been conducive to making this seminar a smashing success. She has now brought all of her diverse experience to the forefront in this opening seminar in the field of matrimonial law.
This will be the opening seminar and will emphasize all areas of divorce and family law. As a pilot program, seating and participation will be limited on a first come first serve basis. The program will also work on ways to start and maintain divorce support groups for those who express an interest.
The admission price includes a free copy of a DVD which provides valuable information about divorce law in New York State.
We are imbedded in a culture that tells us that finding love and marriage will be the attainment of our greatest success in life. We are taught very early on that somehow we will "fall in love' and live happily ever after. From the advertisements we see on television, to the books we are forced to read in elementary school, we are lead to believe that something is wrong if we are not married. No one ever told us what it would be like when the dream dies. No one ever told us that the dream could die.
Even the finest artwork of the Masters, displayed in museums throughout the world, depicts love and the institution of marriage as a panacea for all of our problems that it is a romantic escapade that will, somehow rope in the light at the end an abysmal day. Renoir, for instance, was particularly devoted to the subject of lovers and often as an abstract impressionist unknowingly capitalized on the frailties and weaknesses of lovers. In "The Boating Party Lunch", this work has an obscure brightness to it that glorified romantic love and made his paintings great. Renoir was an abstract impressionist, not a realist, and as such the beauty of his work arose from the fact that he, Renoir, rarely sought out the substance of what he saw, but only the superficial appearance of things. Come join us to explore the process and maybe even enjoy an interesting night out…gain a new and more complete perspective on the process of divorce in New York State so that you can more efficiently and practically plan your life for the rough days ahead.
This seminar is run by an Attorney at law but this seminar is not intended to substitute or constitute legal advice and you should consult with or hire a divorce lawyer before embarking upon any decision relative to your divorce or any other case.
You can find out about new seminars by going to our web page at http://www.lawofficesoflisabetholder.com
# # #