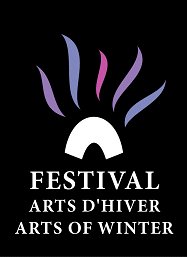 (PRWEB) December 15, 2004
The 5th Anniversary of the Ice Hotel will be celebrated in flying colours through the different styles of winter.
In addition to renewing the design of its superb Chapel, Ice Hotel will become the stage for the first ever Arts of Winter Festival. This event, organized by the Les Allumeurs d'Étoiles inc will encourage the development and promotion of visual arts in a winter setting. Architecture, sculpture, and painting on ice will all have their chance to shine during the 2005 Edition.
Mr. Serge Péloquin, President of the Les Allumeurs d'Étoiles organization has wanted to highlight the many possibilities of winter art for some time. Immersed in the entourage of the Ice Hotel from the beginning and working in the artistic world for many years, Mr. Péloquin took note of the talent of the artists and the potential that snow and ice offer as mediums of expression. He tells us, «Extraordinary pieces can be produced with these simple elements of nature." For this inaugural edition of Arts of Winter Festival, an architectural event was organized and 9 of the 13 Ice Hotel theme suites will be produced following the concepts conceived by students from the 3 architectural schools of Quebec.
An international ice sculpture event will be held in February and everything will come to a close with a painting symposium in March 2005. This first edition is a good leap for an event which will surely continue to grow in the coming years.
The Ice Hotel experience is even more magical when combined with the activities offered by our partners; Aventure Inukshuk (dogsledding), Portneuf Aventure (snowmobiling), Catshalac (Ice fishing), and Duchesnay (cross-country skiing, snow shoeing, skating).
January 7 to April 3, 2005, celebrate Ice Hotel's five seasons.
An ephemeral and grandiose place to rediscover yearly.
Source:
Ryan Fortner, Marketing Communications Assistant
Marie-Noëlle Marceau, Communications Agent / Press Relations
418-875-4522 Toll-free: 877-505-0423 (CAN/USA)
http://www.icehotel-canada.com
# # #