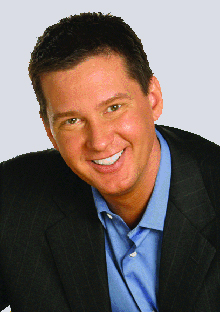 Los Angeles, CA (PRWEB) December 31, 2004
Personal finance expert Dr. Richard M. Krawczyk (a/k/a Dr. Richard - America's Financial Fitness Trainer™), is offering consumers useful tips on how to get their personal finances into shape for 2005. Many people overspend during the holiday season and 90% of all Americans have the worry of living their lives paycheck-to-paycheck. This is where Dr. Richard can help by providing some simple suggestions that will help make 2005 a year of increased financial fitness and security.
Dr. Richard highlights just how important it is to keep your personal finances in shape. It's no secret that 50% of all marriages end in divorce – and finances are the number one reason. Once people can control over their finances, a lot of stress will disappear. With a reduction of stress, they may end up quitting smoking, losing weight, or maybe even save a failing relationship.
"I can show anyone how to get their finances into shape in five easy steps," according to Dr. Richard, author of the #1 best-selling book Financial Aerobics – How to Get Your Finances into Shape and publisher of The FinancialFitnessTips.com Report. "Achieving financial fitness in 2005 can be even easier than most people think. Especially after the holiday shopping sprees, it is essential you take action now to remedy the situation before it is too late."
Expert on Personal Finance and Consumer Credit Available for Comment
For expert personal finance and consumer credit insights on issues to appear in The FinacnialFitnessTips.com Report, publisher, Dr. Richard M. Krawczyk is available for comment. Krawczyk is a respected Los Angeles writer, public speaker, and consultant with experience in personal finance and consumer credit. Dr. Richard runs the Los Angeles-based consulting firm Dr. Richard Enterprises. To arrange an interview with Dr. Richard, contact: Deanna Kurman, VP Business Development, Dr. Richard Enterprises., 310-348-1100 ext 13, deannakurman@FinancialFitnessTips.com.
Dr. Richard is a celebrity personal finance expert has been seen in publications such as In Touch Weekly Magazine and E! Online (part of E! Entertainment). He is the former investment banker and television host of Consumer Credit in the 80's.
The FinancialFitnessTips.com Report was launched in November 2003. It is one of the few daily electronic newsletters the offers news, tips and product reviews in personal finance.
# # #