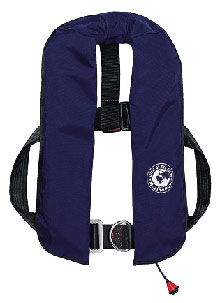 (PRWEB) January 12, 2005
The Marine Warehouse Ltd in the UK are pleased to announce the launch of their new 2005 lifejacket store, serving Great Britain, Ireland and the Channel Islands.
All lifejackets are in stock. We are open 24 hours, seven days a week and our specialists are on hand to provide advice by email.
The Marine Warehouse Ltd stock Lifejackets for all members of the crew, from adults to kids, babies and even for dogs! Because it is Europe's largest lifejacket store its prices are some of the best to be found.
UK delivery is usually two working days and Scottish Islands, Channel Islands and Ireland three working days, delivery to all areas is just £5.95!
It's website contains a whole section covering each specialised area of boat safety. The boating community can learn with our free information pages:
We offer a complete range of life jackets, life vests and buoyancy aids to suit every water based activity:
Fishing and angling lifejackets and vests
Lifejackets for small aeroplanes
By navigating through our information pages you can learn a great deal about the different types of Life jacket and how they work, and the European Laws on boat safety. Now everyone has the good fortune to have a Life jacket specialist on their doorstep!
European lifejacket CE approval
lifejacket co2 and Rearming kits
Glossary of lifejacket terminology
The Marine Warehouse also offers a unrivalled specialist range of Commercial & industrial SOLAS MCA and DOT lifejackets
. Whatever the application or budget we will have a product to suit. We can supply very quickly from stock, usually on a next day service. Plus have access to the largest stocks of commercial lifejackets in Europe.
Customers can visit our store here: LIFEJACKET STORE
Questions and comments to:
Sally Williams
The Marine Warehouse LTD
Wales, UK
# # #