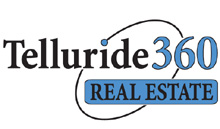 Telluride, CO (PRWEB) January 13, 2005
With a wealth of tech-savvy brokers and assistants, Telluride360 Real Estate surges ahead with new technologies that enhance their customers' experiences when purchasing or selling Telluride homes, Telluride condos and Telluride land. The implementation of these new and convenient services sets the bar in the real estate industry and makes a real and lasting difference to their customers.
"We use technology to get our brokers out of the data business and into the information business. Our clients value our insights into the market, not the ability to download data to them. The Internet has allowed us to create a filter-less system for our clients to procure the data they want, when they want it," says Ernie Graham, Co-owner and Broker of Telluride360.
Telluride360's website http://www.Telluride360.com implements this philosophy and provides a diverse portfolio of tools including:
• Sold Comps Reporting: Run reports on all Telluride MLS sold transactions. Updated weekly, this is the ultimate tool for buyers and seller to gauge the current market for prices.
• JustListed Service: Don't wait for a phone call from a broker--automatically be notified of new listings that match specific criteria.
• Search All Telluride MLS listings: View the entire MLS at any time without being limited to a specific broker's listings.
• Client Service Center: Telluride360 clients who have a transaction in the works (i.e. currently buying or selling a property) have their own private webpage with a password that updates them on every aspect of the transaction. Property sellers are automatically notified of all showings and may view any feedback. Property buyers may see the progress of any transaction, including all current documentation.
"The people investing in Telluride Real Estate are sophisticated. They use the Internet, they have 2.5 computers per household and many understand how to do their own market analysis given the data. The Telluride360.com website reaches them with the tools and data they want," explains Graham.
Telluride360 truly understands that brokers add value, not by standing between customers and data, but in helping clients interpret data to make decisions and carefully manage the transactions that follow. This emphasis on quality coupled with a commitment to their customers through the implementation of new technologies is paying off. After only a little more than a year, Telluride360.com is already one of the most popular Telluride Real Estate websites. A quick search for "Telluride Real Estate" on the world's most popular search engines (e.g. Google, Yahoo, MSN), and you'll find Telluride360.com as a first page result on every one.
"The numbers have been impressive. We are now averaging about 200 unique visitors to our site every day, nearly double from just 6 months ago. The word is out. If you want the full scoop on the Telluride Real Estate market, Telluride360.com is a must have bookmark," says Graham.
For further information on this company or their services, contact Telluride360 Real Estate: 970.369.4800 or http://www.telluride360.com.
Media Contact:
Adam Black
Telluride360 Real Estate
970.369.4800 – Office
970.369.4830 – Fax
565 Mountain Village Blvd. Suite 105
Telluride, CO 81435
# # #