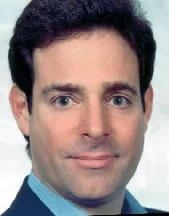 Chicago, IL (PRWEB) January 31, 2005
Pragmaxis LLC announced today the launch of a new marketing automation readiness assessment service that can help companies determine whether they are good candidates for emerging marketing automation technologies. The assessment uses a templated approach reflecting marketing "best practices" that is tailored to meet the specific objectives of the client organization. The assessment focuses on the clarity, scope and alignment of 6 key organizational readiness parameters:
1) Strategy & Goals
2) Core Processes
3) Organization & Management
4) IT Infrastructure & Support
5) Culture & Capacity to Embrace Change
6) Potential Financial Benefits
Depending upon the findings of the assessment, the final deliverable is either an executive-level Business Case for Moving Forward or a detailed List of Remedial Actions Required before the acquisition of a marketing automation system would be advisable. Clients typically will know which way the findings are headed by the midpoint of the assessment. The assessment process is especially designed to minimize its impact on the client organization in terms of disruption of ongoing activities and personnel time consumed.
According to Peter Balbus, Managing Director of Pragmaxis LLC, "Marketing departments are increasingly coming under fire internally to justify their expenditures and show causality between marketing campaigns and sales. They're also being asked to embrace six-sigma techniques to gain greater efficiency and effectiveness. At the same time, external pressures such as tougher privacy laws, Sarbanes-Oxley and other legislation are making it impractical to support marketing operations with homegrown solutions and simple workflow automation tools. Senior management – and not just in sales and marketing – is starting to realize that they must embrace more advanced approaches to automate marketing activities or find themselves at a real competitive disadvantage."
About Pragmaxis LLC
Pragmaxis LLC is a management consulting firm that specializes in assisting executives in defining and operationalizing top-line growth initiatives, eBusiness and marketing strategies for Fortune 1000 corporations. The firm helps senior executives understand how their industries are likely to change in the next 2-5 years and what steps they should be implementing today to achieve and sustain competitive advantage in the future. Industries served include manufacturing, logistics and distribution, financial services, consumer packaged goods, retail, high-tech, electronics and telecommunications.
Senior practitioners have worked for firms including Booz-Allen & Hamilton, CSC Index, Nolan Norton & Co. and KPMG Strategic Services prior to joining Pragmaxis.
visit us at http://www.pragmaxis.com
###