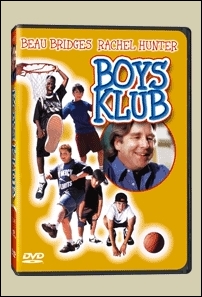 (PRWEB) February 17, 2005
Famous best selling author Eric Schiffer stars in a major cameo performance role in the newly released Monarch Entertainment film "Boys Klub" starring Beau Bridges ("The Fabulous Baker Boy's), Supermodel Rachael Hunter, and Morris Day ("Purple Rain").
Eric Schiffer previously starred in a cameo performance role alongside Jeff Conway ("Taxi" and "Grease") in Showtime's "Gentlemen's Club" and opposite Robert England ("Nightmare on Elm") where Schiffer plays himself in a cameo action hero performance role. Eric Schiffer also filmed a cameo appearance alongside Faye Dunaway ("Network" and "Mommy Dearest") and Robert Wagner ("Austin Powers") in a yet unreleased project called "Kiss of Death." In the starring cameo role, Schiffer plays the husband of Supermodel Rachael Hunter.
Schiffer has long since been an icon for small business leaders and corporate leaders who want real answers to personally deal with their experiences in their business. "Eric Schiffer continues to build up a massive following of world-wide supporters of his work and this new cameo keeps his fans happy", says a senior representative from the publisher of Emotionally Charged Learning (http://www.EmotionallyCharged.com), Franklin Integrity Press. Schiffer, already famous from his bestselling book "Emotionally Charged Learning", seems to continue to draw interest from Hollywood. A Schiffer representative confirmed to E! Online that Schiffer is in final discussions to appear in a cameo in the upcoming film "Spiderman 3".
Schiffer, who will release his newest book on leadership in 2005 said, "Doing the film was a lot of fun. People come up to me and want my autograph but all the attention from the book and films won't change me. I am still the same guy from the Midwest who loves helping people."
Eric Schiffer is the famous best-selling author and financier. His recent acclaimed book, Emotionally Charged Learning published by Franklin Integrity Press reveals an exclusive view of the power of emotions to significantly enhance leadership ability, learning, and a better quality of life.
# # #