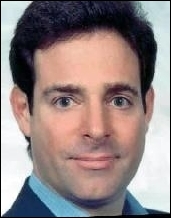 (PRWEB) February 21, 2005
Chicago, IL (PRWEB) February 21, 2005 – Peter Balbus, founder and managing director of Pragmaxis LLC, chaired The M.I.T. Enterprise Forum Chicago Chapter Panel Discussion titled "2005 Capital Markets Forecast." The event, held February 16th at the Chicago offices of Gardner Carton & Douglas LLP, drew an audience of more than 70.
In his remarks, Balbus stated that increased venture-backed IPO and M&A activity, recovering valuations, and renewed fundraising activity by venture capital firms all point toward the beginning of a new venture capital cycle and increased early-stage funding. "We're already starting to see an increase in VC early-stage deal flow, with IT, bioscience, nanotechnology and wireless telecommunications companies attracting the most interest," he noted. He warned, however, that if interest rates move up faster or more sharply than anticipated, this would put pressure on equity markets and have a chilling effect on the M&A market – resulting in a likely decline in VC investment levels.
Balbus is a futurist and management consultant who specializes in technology commercialization, new business launch and e-business strategies. Prior to founding his own consulting practice, Balbus held senior practitioner and management positions with Booz-Allen & Hamilton, CSC Index and KPMG Strategic Services. He was also the on-air host of The Information Age, a cable TV program focusing on the business impacts of emerging technologies broadcast on Financial News Network (FNN, now CNN-fn). Balbus holds a B.S. degree from Massachusetts Institute of Technology and has completed executive programs in corporate strategy and e-business strategy at the University of Chicago.
Other members of the panel included:
Terrel Bressler, managing director for the Cleary Gull Chicago Office, an M&A specialist with particular expertise in structuring and arranging private placements of senior debt, mezzanine financing and equity capital for middle-market companies.
Ronald Kirschner, M.D., president of Heartland Angels, Inc., an angel investor with a background in healthcare, start-ups and private equity. Dr. Kirschner practiced medicine for 23 years primarily as an anesthesiologist. He has been a consultant on healthcare issues to the State of Illinois and on funding and market strategies to entrepreneurs and early-stage companies.
Gregg Wilson, partner with CIVC Partners, L.P., who leads CIVC's industry-focused CEO Program and also directs the firm's origination and marketing efforts. He is a specialist in middle-market buyout financing with particular expertise in the acquisition of industrial growth companies in the food, packaging and telecommunications industries.
Emily Shagley, regional coordinator of Journeys in Film (a non-profit educational organization dedicated to building multicultural awareness and understanding) and a research associate with Pragmaxis LLC, was assistant moderator.
About Pragmaxis LLC
Pragmaxis LLC is a management consulting firm that specializes in technology commercialization, new business launch, eBusiness and marketing strategies. The firm helps senior executives understand how their industries are likely to change in the next 2-5 years and what steps they should be implementing today to achieve and sustain competitive advantage in the future. The firm provides focused operationalization services to fill the "white space" between strategy and implementation to help ensure achievement of client objectives. Clients range from early-stage start-ups to Fortune 50 corporations. Industries served include biosciences, manufacturing, logistics and distribution, consumer packaged goods, financial services, retail, high tech, electronics and telecommunications. http://www.pragmaxis.com
About The MIT Enterprise Forum
The MIT Enterprise Forum is a non-profit organization dedicated to the entrepreneur community of the greater Chicagoland area. Events are open to the public and reach out to local start-ups, high tech companies, growth companies, venture capitalists, angels and the professionals who support them. http://www.mitefchicago.org
# # #