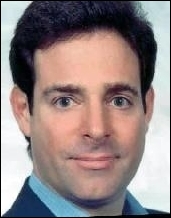 Chicago, IL (PRWEB) March 1, 2005
Pragmaxis LLC announced today the dedication of a new consulting practice offering a broad range of strategic and operational consulting services specifically targeted to help corporate and divisional executives solve the complex front-office business challenges associated with successfully managing their indirect sales channels. The consulting services focus on 7 facets of organizational success:
1) Strategy & goals
2) Voice of the customer
3) Rationalizing, aligning and pricing products/services to optimize demand
4) Creating and sustaining competitive differentiation
5) Expanding value creation and channel profitability
6) Understanding the end-to-end activity chain/ecosystem the business is part of
7) Execution and operationalization
The new consulting practice was launched in response to demand for a white paper published earlier this year titled "Forward Thinking: How New Business Models and Marketing Automation Tools Will Shift the Balance of Economic Power in Indirect Sales Channels."
The white paper describes the changes that have made new business models possible and outlines the strategic roadmap for companies to get – and keep – a leg up on their competition. It also identifies the business capabilities required to proactively address competitive threats and discusses how proven e-business tools can level the playing field for smaller companies competing with much larger rivals. The white paper makes a compelling case for executives to rethink some long-held beliefs about who their customers are and where value is created in their business activities.
According to Peter Balbus, Managing Director of Pragmaxis, "The world of indirect sales – industries where the primary sales channels are agents, dealers, VARs or other resellers – is experiencing unprecedented business pressures that demand new ways of thinking about their go-to-market approaches and managing the value chain." Even in the most traditional industries, companies are finding significant new sources of revenues and competitive differentiation by integrating 21st century technologies and business concepts into their operations. Balbus advises, "Successful businesses realize that they cannot afford to stand on the sidelines and wait to see what their competitors are going to do before they decide how to act themselves."
Among the services offered by Pragmaxis is a cost-effective 30-45 day diagnostic for identifying those areas in a client business operation with the greatest opportunities for improvement. The diagnostic also assesses the readiness of a company to take advantage of new business models and technologies to drive significant top-line growth and suggests steps client executives should consider for advancing their organizations to the next stage in their evolution.
About Pragmaxis LLC
Pragmaxis LLC is a management consulting firm that specializes in assisting executives in defining and operationalizing top-line growth initiatives, eBusiness and marketing automation strategies for Fortune 1000 corporations. The firm helps senior executives understand how their industries are likely to change in the next 2-5 years and what steps they should implement today to achieve and sustain competitive advantage in the future. Primary industries served include manufacturing, logistics and distribution, financial services, consumer packaged goods, retail, high-tech, IT, electronics and telecommunications.
Senior practitioners at Pragmaxis have worked for firms including Booz-Allen & Hamilton, CSC Index, Nolan Norton & Co. and KPMG Strategic Services prior to joining the firm.
For more information please visit: http://www.pragmaxis.com