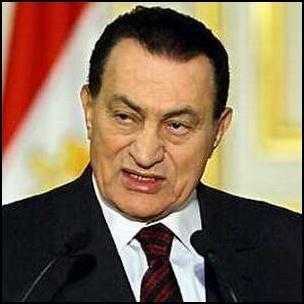 (PRWEB) March 1, 2005
(PRWEB) March 1, 2005 — For the very first time in Egypt's history the President will be elected, but the word in the street is who will be the next President? Does Egypt have qualified leaders to lead over the country and to maintain peace and security for the neighbouring countries and the region? The website http://www.egyptelection.com/ has been launched to cover the election in Egypt.
"President Hosni Mubarak has recently ordered that Egypt's constitution be changed to allow more than one candidate to run in presidential elections. But restrictions remain on who can be a candidate."
The opposition has long demanded open elections, but Mubarak's party has rejected them repeatedly. Only last month, he dismissed calls for reform as "futile."
"But Mubarak's order declared that the constitutional amendment must state that any potential candidate be a member of an official party and win the endorsement of parliament."
Since the 1952 revolution that overthrew the monarchy, all four of Egypt's Presidents have come from the armed forces, and military acquiescence to the change would be an important step.
Under the current constitution, a Presidential candidate must have approval by a third of the People's Assembly, or parliament, to be nominated. Parliament then must approve by two-thirds majority. The public then votes on the single candidate in a "yes" or "no" referendum.
In the four elections since he came to power in 1981, Mubarak has been the sole nominee approved by parliament and the sole candidate passed by lawmakers for a popular referendum. He has won every referendum with more than 90 percent of the vote.
Most opposition parties and reform activists, therefore, said the initiative, though welcome, did not go far enough. All acknowledged Mubarak was likely to stay in power after the September vote, particularly since any potential candidate must still be approved by parliament, which his party dominates.
Last week Egypt have seen the largest protest outside Cairo University against Mubarak with thousands of protesters have gathered forming the largest demonstration against Egyptian President Hosni Mubarak in Cairo Egypt.
Despite widespread excitement about the change, some opposition groups and outside experts called it a limited step that still would not allow truly free elections. They said it was virtually certain Mubarak would stay in power.
Egypt's economical and political affairs over the past years have been undermined by corruption and autocratic ruling who did not tolerate anyone speaking out or taking part in seeking reform.
Only a handful of people who have had the way paved for them have taken control of 65% off all equities, financial, economical and most business opportunities in Egypt and monopolised everything to do with Egyptian people's life leaving the rest of the population struggling to feed their families with so many suicides every day for people who can't afford to provide for their loved ones.
It is very difficult now to imagine who will be the next President and how Egypt will ever manage to get out of their economic problems without the help of the rest of the world. It is now very near to a revolution which might break out at any time and could cause a real disaster for the country and the whole region.
It is very important that the international community has to look into the financial and economic position for Egypt now and try to find a solution for the most populated country in the Arab world with nearly 55% under poverty line and 15 million people unemployed.
http://www.egyptelection.com/ covers Egypt Election, Egypt*,News, Egypt holiday, Egypt history, Egypt flight, Egypt travel, culture, history, business, travel, industry, tourism, investment, education, ancient Egypt, politics, Health and the run for Egyptian* economical, political and social reform before presidential elections connecting the Egyptian people to the rest of the world and open up opportunities for Egyptian export through new doors within our site's business directory as well as news and stories and up to date information for Egypt election 2005 and Middle East democracy and other matters.
# # #