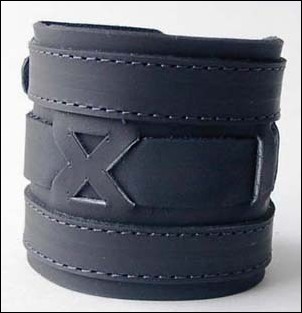 (PRWEB) March 7, 2005
Major clothing retailers missed the mark when it comes to the rising popularity of leather wristbands, cuffs and cuff watches. Small online businesses have filled the need left by these major clothing retailers.
Leather wristbands, bracelets and cuffs were popular in the 1970's and then made a huge comeback about 4 years ago. As soon as they started to become popular again, a few small online businesses popped up selling various styles of leather wristbands, cuffs and cuff watches. If you had run a search for cuff watches on ebay 3 years ago, you would have found about 150-200 available for sale. That keyword today yields almost 4000 results. Yet, it took the major clothing retailers almost 2 years to make a selection of leather wristbands, cuffs, bracelets and leather cuff watches available in their stores after they regained popularity.
Despite this, the smaller online retailers of these leather wrist accessories, who started 3-4 years ago, are thriving, and even more so. Today most major retailers have a good selection of these wristbands and cuffs available in their stores, but, are they meeting the demand? Major clothing retailers have one goal, to make money. When an item becomes popular, they want to stock it as cheaply as possible and have styles that are sufficient to meet the demands of the public. So, what they have ended up with, in this department, is cheaply made wristbands or cuffs that are not exactly what people are looking for, but close enough.
This leaves a lot of room for small businesses that thrive on quality and unique styles. Small businesses have an advantage over large retailers because they have close contact to their customers and hear first hand what the customer wants.
Carrie Reeder, the owner of The Level Collection, a popular online retailer of leather wristbands, cuffs, cuff watch bands and cuff watches, says "We listen to our customers. Our customers tell us what they want, what they are looking for and we listen. We are constantly striving for better quality leather wristbands and more unique designs. We also keep an eye on Hollywood and popular fashion trends. Our customers love our designs and quality and come back to us over and over."
Small businesses can have an advantage over major retailers if they take advantage of the close contact they have with their customers and stay in tune with their specific needs. Major retailers are disadvantaged in the amount of time it takes them to get new designs approved, manufactured and in stores. By the time they have their stores stocked, the styles are already changing.
###