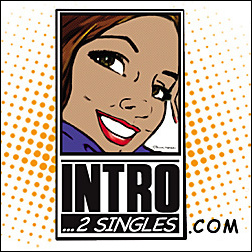 (PRWEB) March 9, 2005
The Chicago area dating scene has undergone a transformation in the past 10 years. It's newer, hipper and somewhat intimidating for the uninitiated. Today's singles search through bars and clubs looking for other unattached souls, spending thousands of dollars on matchmaking services with little hope of meeting that special someone. Intro2, LTD is offering an alternative in the Chicago dating market — they're calling it "Introtainment™."
The company description reads more like an event planning service than a match-maker. "It's a new concept for most and we've had a hard time explaining to others that we're not your typical dating service." says Christa, founding member and CEO. "We're not just setting people up for a love connection, we're also introducing them to the area's hottest night spots and some adventurous activities. We're letting singles get their feet wet before they plunge head-first into the greater Chicago area dating scene."
"We've created six categories of events that cover activities involving food, cocktails, competitions, and even speed dates" says Christa. (They call the speed date a "Taste & Date") "We're even offering up free admission to anyone who can come up with a creative event others may want to participate in. We'll grant them free entrance to the event if we use their idea!"
With a background in Human Resources and a staff of skilled event planners Christa has already mapped out some of Intro2's upcoming events that include dance lessons, wine tastings and some authentic Chicago-style fine dining. As a member of the "International Association of Relationship Research" (IARR) out of Purdue University, she'll be applying the latest relationship building techniques while hosting these events and hopefully making a few longer lasting introductions.
"It's all centered around our ever-changing calendar of events posted online for all to see", says Christa, pointing out one of the key differences between Intro2 and other more expensive membership-based services. As an alternative to traditional dating groups and matchmaking websites, Intro2's website, Intro2Singles.com, does not require a membership fee and accepts all clients on an event-by-event basis. "Simply pay by credit card online prior to your event of choice and print out your admission pass." Intro2 will even call you personally if they're hosting an event that matches your profile.
There's a lot of singles activity going on in the Chicago area. Companies like Christa Thomas' Intro2Singles.com are ready to help you make the most of it. It's a truly new, event-centered concept to dating that you're sure to enjoy.
For more information on Chicago area dating and the intro2singles.com website visit http://www.intro2singles.com or contact Christa Thomas at 630-443-8684.
For information on the website's design or programing visit http://www.paetzolddesign.com or call 630-587-0222.
###