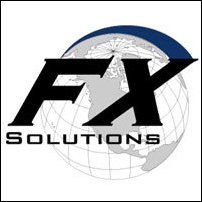 (PRWEB) March 14, 2005
FX Solutions, a leader in retail Forex trading, announced the Final Forex Trading Championship featuring the opportunity for a single trader to compete and win up to USD $10,000. The championship will run from April 1 to April 30th with the prizes being awarded by May 15th. This is the first trading championship run by FX Solutions, with all awards are based on percentage equity increase over the contest period and anyone with a live account with a minimum of USD $250 in equity prior to the contest deadline is eligible to win.
"We are pleased to introduce the Final Forex Championship because it gives new traders the chance to experience the excitement of Forex trading along with the opportunity to use their trading skills to win up to $10,000" said Sam Carnahan, Chief of Marketing at FX Solutions "all this, while continuing to offer incentives to our current customers with innovative and exciting promotions"
The award breakdown includes a USD $6,000 first place award, a USD $2,500 second place award, a USD $1,000 third place award and 4 weekly USD $1,000 awards.
"The $250 account size minimum makes this championship accessible for all traders and gives them the chance to earn 40 times their investment in 1 month" noted Joe Trevisani, Sr. VP of Institutional Accounts "and the multiple awards enable traders of all levels and abilities the chance to participate and win."
Official rules and an updated leader board will be available at http://www.finalforex.com along with an online form to begin the Final Forex Championship registration process.
FX Solutions is a recognized leader in foreign exchange trading and is registered with the CFTC and is a member of the NFA, offers 24 hour customer service, and the most advanced online forex trading platform. More information on FX Solutions can be found at http://www.fxsolutions.com.
###