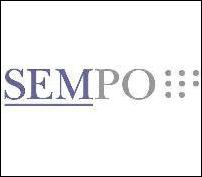 New York, NY (PRWEB) March 16, 2005
The Search Engine Marketing Professional Organization (SEMPO) today announced that its Board of Directors has elected new officers. The board of the non-profit professional association elected Kevin Lee Chairperson; Dana Todd President, John Sanchez Vice President, and Jeff Pruitt Treasurer/Secretary.
"Our organization now needs to step up to the next level, as the industry has been moving to the next level," said Barbara Coll, SEMPO's founding and outgoing Chairperson and President. Coll, CEO of WebMama.com, won a seat on the new board, but did not seek a position as an officer this year.
Kevin Lee, Co-Founder and Executive Chairman of Did-it.com, is an acknowledged industry expert in search engine marketing. He is a founding board member of SEMPO, serves on the Search Council for the Association for Interactive Marketing, and is on the IAB Search Committee.
As the chairperson of SEMPO's research committee, Kevin coordinated the "The State of Search Engine Marketing 2004" survey. In addition, he is collaborating with fellow board member Gord Hotchkiss to conduct ongoing eye movement research on search engine result pages (SERPs).
Kevin also writes for ClickZ, DM News, Catalog Age, Marketing, briefme.com, and speaks regularly at industry conferences. When speaking at conferences, his mission is to teach the best practices in search engine marketing. Kevin received an MBA from the Yale School of Management in 1992.
Dana Todd, Executive Vice President and one of the founders of SiteLab, has been involved in search marketing since SiteLab's early days in 1996. She has hands-on experience in all the facets of search marketing, from the technical side of optimization to managing pay-per-click search ad campaigns. She was one of the founding board members of SEMPO, and served as its Vice President during 2004.
Dana has a particular passion for branding and holistic integration of search into online and offline campaigns. Before she started SiteLab with her partners, she worked in print advertising; before that, she was a journalist and editor at daily newspapers in three states.
A frequent top-rated speaker at national and regional conferences, Dana is a University of Georgia graduate and a native Texan.
John Sanchez, the Chairman and CEO of Zunch Communications, started his Interactive career in 1996, founding a portal that went public three years later. He has consulted various national Web properties as well as national agencies with business modeling, strategic consulting, tactical implementations and interactive marketing.
Prior to his interactive career, John held various sales management positions with Univision and Telemundo. He was also involved with the launch of a national magazine, serving as Advertising Director. Additionally, he has served as the Marketing Manager for Church's Chicken and has held Account Management positions with various national advertising agencies.
John is a much sought after speaker and authority on Search Engine Optimization and Search Engine Marketing. He is the President of the Dallas/Fort Worth Search Engine Marketing Association and involved with the Dallas/Fort Worth Interactive Marketing Association.
Jeff Pruitt, President of icrossing, focuses on icrossing's strategic relationships including those with leading search engines, technology partners, advertising agencies and Fortune 500 accounts. He joined icrossing in 1999 and served in executive roles as Chief Financial Officer and Director of Business Development.
Prior to icrossing, Jeff served as CPA with the Arthur Anderson Auditing Division in Arizona. He was promoted to the Arthur Anderson Investment Consulting Division, where he advised on asset allocation decisions for a $2.5 billion fund, and serviced multiple large and small cap clients.
Jeff is a CPA and NASD Series 65 certified. He is a member of the American Institute of Certified Public Accountants and the Arizona Society of Certified Public Accountants. He graduated from Arizona State University with a Bachelor's degree in Accountancy.
About the Search Engine Marketing Professional Organization (SEMPO)
SEMPO is a non-profit professional association working to increase awareness and promote the value of search engine marketing worldwide. The organization represents the common interests of search marketing companies and consultants worldwide and provides them with a voice in the marketplace.
For more information, or to join the organization, please visit http://www.SEMPO.org.
###