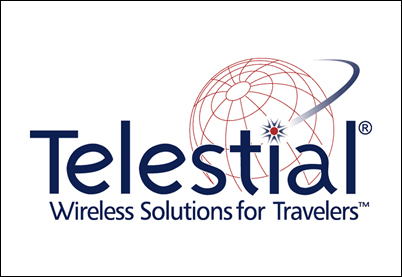 San Diego, CA (PRWEB) March 17, 2005
Today Telestial Inc, a premiere provider of wireless solutions for international travelers, announced the official launch of its new Global Riiing cell phone service. Global Riiing offers travelers incredibly low airtime rates (as low as 52¢ per minute), unlimited free incoming calls throughout most of Europe, and the convenience of having a single cell phone number that works in over 100 countries around the world.
Anyone with a GSM cell phone that supports international service can simply insert the Global Riiing SIM chip into their phone to instantly enable this service.
AT&T, Cingular and T-mobile are the GSM carriers in the United States. In most cases these companies charge their customers $2 - $3 per minute for international roaming. Customers of these companies may be able to use their existing cell phone with the Global Riiing service, and should contact Telestial to confirm eligibility. If a person does not already have such a phone, Telestial can supply one at a very reasonable price (starting at just $99).
Ken Grunski, founder and President of Telestial Inc explained "One of the biggest hassles for international travelers is remaining conveniently in contact while traveling overseas. Our new Global Riiing service provides travelers with a single phone number that works seamlessly in over 100 countries around the world." He continued "Travelers will also enjoy unlimited free incoming calls throughout most of Europe, airtime rates as low as 52¢ per minute, and access to key features such as voicemail and text messaging."
Outgoing calls cost only €0.39 per minute (about 52¢) in 63 countries, and incoming calls are free throughout most of Europe. Complete rate information is available using the Global Riiing rate calculator on the Telestial website.
Travel Industry commentator David Rowell described the value of this new service. "Global Riiing is easy to understand and use. It saves travelers money, while giving them peace of mind and a convenient way to call and be called, in most of the world."
###
About Telestial Inc
Telestial Inc. provides convenient, cost-effective telecommunications services to North American business and recreational travelers. Telestial provides cell phone products for use in over 140 countries around the world.
Telestial has partnered with local carriers globally to provide North Americans with the lowest domestic rates available and, in many cases, highly economical international long distance rates, while traveling overseas. Telephone and pre-paid services from Telestial are compatible with GSM (Global Services for Mobile), the most widely implemented wireless standard in the world.
###