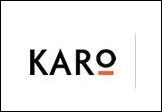 In the case of the launch and creative marketing of this brand, we had both aspects working to our advantage
Calgary, Alberta (PRWEB) March 17, 2005
Karo Design Calgary was instrumental in the innovative design and launch of a new brand strategy and visual identity for Banff Lake Louise Tourism. The new brand name Banff Lake Louise - Banff National Park was developed from extensive research with international visitors, tour operators and local businesses in the tourism industry. The brand positioning is differentiated by the pristine wilderness location of Banff National Park, Canada's first national park and an UNESCO World Heritage Site. "Successful brand design and development strategies are based on customer insight and user group buy-in" said Chris Bedford, President of Karo Design Calgary. "In the case of the launch and creative marketing of this brand, we had both aspects working to our advantage", Bedford stated.
The new Banff Lake Louise Tourism brand will serve as a catalyst for the industry to build on the strength of its current international reputation and take advantage of resurgence of interest to visit this popular destination. Within 24 hours of the brand launch, which included an on-line brand toolkit for the management and delivery of the brand assets and the brand program, numerous local businesses and industry partners were quickly adopting content to support their own branded creative marketing programs.
Karo's experience with innovative design, brand strategy and management extends to several industry segments. Within the tourism sector the firm also helped launch a new brand identity program complete with uniforms, signage, advertising and website for West Edmonton Mall - The Greatest Indoor Show on Earth. Karo has also launched a new brand strategy and integrated creative marketing program for the Haskayne School of Business at the University of Calgary.
Karo believes that brands are trusted relationships informed by perceptions and tangible experiences. To this end customer understanding is critical to the success of any new or existing brand in the market. The consistency of the execution of all aspects of the customer experience is what makes for successful brand building. What makes Karo different is their interdisciplinary approach to brand design, drawing from their professional staff of marketing strategists, graphic designers, web developers, product designers, interior design and architecture professionals, and others involved in the innovative design process to surround all aspects of the brand experience.
To learn more about how Karo guides their customers using strategic and creative tools to help them achieve their goals, contact Chris Bedford toll free in North America at 1-877-266-4094 or reach him by email at mailto:chris@karo.com [chris@karo.com]. You can also visit their website at http://www.karo.com.
###