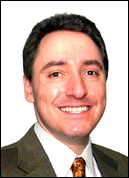 Rockville Center, NY (PRWEB) March 18, 2005
Recognizing Did-it.com Executive Chairman Kevin Lee's leadership in search marketing—both as an industry expert and as an advocate of the field—the Search Engine Marketing Professional Organization (SEMPO) has elected Kevin to be its new chair.
The position, which came as part of general leadership elections, will be another successful notch in Mr. Lee's long search marketing career. A founding board member of SEMPO in 2003, Mr. Lee is also Executive Chairman of search marketing firm Did-it.com, speaks widely on search engine marketing, writes a regular column for industry online magazine ClickZ, and is the author of the seminal search marketing book Search Engine Secrets.
"What pleases me the most about the new position," Mr. Lee says, "will be the ability to really push the industry into the future. It's about shaping an industry—one I've been fortunate to help start—in the way that will help it most."
Adds Bill Wise, CEO of Did-it.com, "Kevin's unique approach to search marketing and his tremendous knowledge of the marketplace is what makes Did-it.com so successful. In placing Kevin at its helm, the industry has acknowledged Kevin's expertise in the most vocal way possible. I am truly honored to work with Kevin, and the industry is lucky to have such an accomplished veteran take on this role."
Mr. Lee, who has an MBA from Yale, began his career in traditional advertising. After transitioning to the then-new internet world in the early 1990s, he co-founded Did-it.com, along with Did-it president David Pasternack, in 1996. As a board member of SEMPO, he headed the SEMPO research committee. In addition to his association with SEMPO, Mr. Lee is on the Search committee of the Interactive Marketing Bureau (IAB), and sits on the Search Council for the Association for Interactive Marketing.
Founded in 1996, Did-it is a leader in the field of Search Engine Marketing. Unlike other firms, Did-it's techniques and technology deliver profits though a proprietary customized campaign management platform that updates keyword bidding strategies in real time while also providing a platform for execution of sophisticated conversion enhancement tests. Through the application of tailored strategies, the Did-it team delivers unmatched results. Executive Chairman and Co-Founder Kevin Lee has authored over 100 search marketing articles and speaks at top conferences internationally.
For more information, contact Did-it at 212-631-0157 or visit http://www.did-it.com
# # #