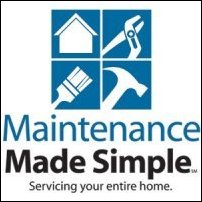 Scottsdale, AZ (PRWEB) March 28, 2005
Search marketing experts Elixir Systems, a leading provider of search engine optimization, today announced an agreement with Maintenance Made Simple, a provider of home repair franchises, to provide search engine marketing services to increase their search engines rankings. Maintenance Made Simple is a full bodied home repair and remodeling company that offers quality craftsmanship at cost effective prices for its consumers. They are a resource for homeowners who are looking for competent contractors to do a specific home repair or remodeling job. The aim is to make the task of finding a qualified tradesman simple.
"Maintenance Made Simple offers a unique combination of services. Our task is to assist their individual franchise owners by improving their overall visibility on the World Wide Web." said Fionn Downhill, CEO of Elixir Systems. "We have developed both short term and long term search marketing strategies aimed at getting long-lasting streams of traffic to their site. Search engines help consumers find resources and goods in order to meet their individual and specific needs. With respect to Maintenance Made Simple, it will help consumers link to a company that can address all of their household repair or remodeling needs, both big and small."
Search engine marketing helps improve website rankings within search engines results. This means that sites can be found for searches for their products or services. Search marketing includes natural search engine optimization to improve the free rankings found on the search engines results page. It also includes paid advertising or Pay-per-Click (PPC). Elixir Systems' team is expert in the field of search engine marketing and tailors their campaigns to meet the needs of each client. Their mission is to build strong, long term business partnerships and to deliver the highest possible levels of customer service. Their goal is to achieve long term results that help their clients' businesses to grow.
Elixir Systems is a professional, ethical, search engine marketing company that offers a complete range of services. They are leaders in the search marketing field and are affiliated with professional organizations such as the Search Engine Marketing Professional Organization (SEMPO) and the American Marketing Association (AMA). They have some of the most experienced technical staff in the industry and work closely with organizations of all types to increasing their online business. Their client list includes high-tech organizations such as Atmel, GarrettCom, and Trazar, advertising agency Alchemy and software developers TagTeam and Contact Tracking.
Maintenance Made Simple is located in Scottsdale Arizona. For more information visit http://www.m2simple.com.
About Elixir Systems:
Elixir Systems is a full service, professional search engine marketing company that specializes in helping companies to obtain high rankings in the search engines. They have been involved in the industry for ten years and apply their expertise and knowledge to boost traffic and sales to numerous sites. Elixir Systems has offices in Scottsdale, Arizona. For more information, visit http://www.elixirsystems.com or call 602-494-6326.
###