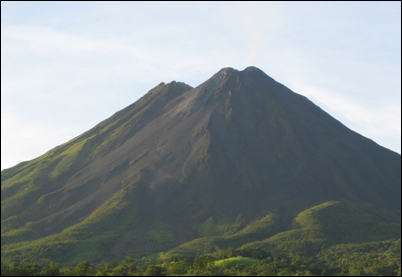 (PRWEB) March 21, 2005
San Jose, Costa Rica (PRWEB) March 21, 2005 – Costa Rica is a tropical oasis with diverse rainforests, tropical beaches, and active volcanoes. It is no wonder that millions of tourists flock to Costa Rica every year. With extensive understanding of Costa Rican culture, geography, climate and amenities, GoVisitCostaRica.com offers tips to plan the ideal vacation.
Situated on the pacific coast in the northern province of Guanacaste, Tamarindo has become one of the most popular Costa Rica Vacation destinations. The province of Guanacaste is the hottest and driest region in Costa Rica. Even though there is still a rainy season in Guanacaste, it is much shorter than the other areas of Costa Rica. The warm climate and long stretches of beaches in Guanacaste combine to offer a picture perfect paradise known for its beautiful and relaxing beaches. Tamarindo lies in the center of this beach bliss.
Just north of Tamarindo is Playa Grande, also a popular destination, but for a very different reason. The beach is long and beautiful just like Tamarindo's beach, but there is much more to this beach than meets the eye. At night during the months of October to February, the Leatherback Marine Turtles come up to nest their eggs in the sand. If you are here during the season, you can witness first-hand these huge marine turtles lay their eggs. It is truly a sight to be seen. You can also witness the baby Leatherback turtles hatch from December to April on Playa Grande. Make sure that you are on a tour with a certified guide as these turtles are protected and you will not be allowed on the beach without a guide. Whether you are into nature or just relaxing, Tamarindo and neighboring Playa Grande are the beaches for you.
Taking a Costa Rica vacation and not visiting one of Costa Rica's many national parks is like going to an amusement park and not riding a roller coaster. Over 26% of Costa Rica's land is dedicated to National Parks and Reserves, and Costa Rica's biodiversity is at the top among all the countries in the world. Manuel Antonio National Park is no exception to the beauty; it is located on the central Pacific Coast in the region known as Puntarenas. Even though Manuel Antonio National Park is one of the smallest parks in Costa Rica, it is truly one of the most beautiful and you are guaranteed to be awed by its beautiful beaches. Not to mention that nobody leaves this park without witnessing at least one troop of monkeys among the trees.
No Costa Rica vacation would be complete without a visit to Costa Rica's third most popular attraction, Arenal Volcano (Volcan Arenal). Arenal Volcano is one of the most active volcanoes in the world. It is a perfect conical shaped volcano with a prehistoric feel to it. Here you can sit on your hotel room balcony and watch the red lava flow down the side of the volcano like cavemen did thousands of years ago. Arenal Volcano erupts many times a day consistently, making it not dangerous but spectacular to witness.
Another wonder of Costa Rica are its cloud forests where much of the biodiversity of Costa Rica lives. Monteverde, a small Quaker-founded town, has increased in popularity because of the peacefulness and immense beauty of its cloud forests. Monteverde is perched in the mountains of Costa Rica on the continental divide where you can see both the Pacific coast and the Caribbean coast.
Costa Rica is a small yet diverse country. Because of this, it is a perfect vacation destination. On a typical two week Costa Rica vacation you can visit the pristine beaches of Tamarindo and Playa Grande, view the beautiful Manuel Antonio National Park, and see the spectacular Arenal Volcano and its flowing red lava. Where will you go on your next Costa Rica Vacation?
For more information please visit http://www.GoVisitCostaRica.com where you can plan and book your next Costa Rica Vacation.
Contact Information:
Todd Sarouhan
http://www.GoVisitCostaRica.com
858-581-9209
# # #