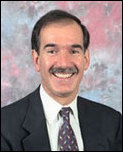 By consolidating and analyzing complex data through a simpler mechanism, ADVIZOR's business visualization software has had a very positive influence on the business intelligence industry. Being able to communicate results more quickly and effectively brings the interface to a whole new level
(PRWEB) March 22, 2005
Denver, CO (PRWEB) March 22, 2005 – Doug Cogswell, President and CEO for ADVIZOR Solutions, in an exclusive interview with Claudia Imhoff and the Business Intelligence Network, discussed how data visualization has become one of the most critical components within a business intelligence (BI) infrastructure. The B-EYE-Network also asked Doug key questions regarding data visualization, which included market drivers, Microsoft's impact, future growth and the types of problems that are being solved with this revolutionary technology.
"By consolidating and analyzing complex data through a simpler mechanism, ADVIZOR's business visualization software has had a very positive influence on the business intelligence industry. Being able to communicate results more quickly and effectively brings the interface to a whole new level," said Claudia Imhoff, the President and Founder of Intelligent Solutions, a leading consultancy on CRM. "ADVIZOR's approach is revolutionary and is a welcome development in our industry."
To listen to the interview, please go to http://www.B-EYE-Network.com/spotlights.
"The B-EYE-Network Solution Spotlights are an intuitive dialogue with innovative solution providers that give us a cutting-edge introduction to the new products and services we know are of interest to you," said Ron Powell, Publisher and Editorial Director for the B-EYE-Network. "The network publishes four newsletters serving 112,642 readers across a wide variety of industries, making us the largest newsletter-based information source for business intelligence, business performance management, data warehousing and data quality."
About ADVIZOR Solutions®, Inc
ADVIZOR Solutions' business visualization software enables people to make better and faster fact-based decisions from their business data. Powered by patented Visual Discovery™ technology, ADVIZOR is the result of 15 years of product development including a decade of Lucent/Bell Labs research on how human beings perceive and react to displayed information. ADVIZOR is world-class in empowering people to display, interact with and understand their business information.
About B-EYE-Network
Delivering industry-based content hosted by domain experts and industry leaders, the network includes horizontal technology coverage from the most respected thought leaders in Business Intelligence and Business Performance Management, Data Warehousing and Data Quality, serving these communities with unparalleled industry coverage and resources. For more information, visit the website at http://www.B-EYE-Network.com.
This press release is based upon information provided by the Company. The B-EYE-Network does not independently verify statements made and has no obligation to update these statements after the date of release.
Contact:
Sharon Glorioso
262-780-0202
# # #