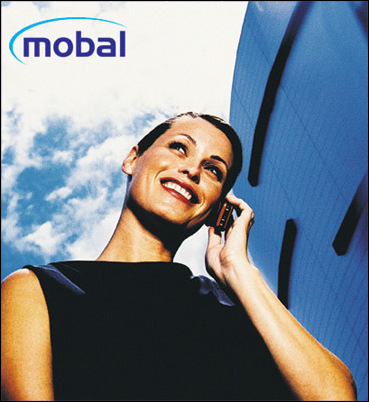 (PRWEB) March 31, 2005
The ability to make an emergency call has been given as the top reason for taking a cell phone when traveling, according to a survey by Mobal, the international phone company. Mobal conducted the survey of its customers after reporting an 80% increase in international cell phone purchase during 2004, and believe the results show that US citizens, although still concerned with global instabilities, are increasingly confident to travel internationally.
This international cell-phone-as-a-safety-device is the second stage of a pattern that has already defined US domestic cell phone ownership.
Stage 1: Flaunted by early-adopters (power-suited 1980s' businessmen talking loudly in restaurants on their "brick" phones)
Stage 2: Tentatively owned by the mainstream, but only as a safety device (the housewife who keeps the phone in her car, just in case)
Stage 3: Glued to the ear of everyone and their dog (coming soon are PetCells, literally phones that clip to dogs' collars — crazy)
Tony Smith, Mobal's chairman, quoted "The results show that international phones have passed through the gadget-freak stage and are now reaching the Average Joe "safety device" stage. As the cost of international phones continues to come down, the pattern dictates that they will increasingly be seen as an essential part of travel."
Mobal has reacted to its findings by making its Mobal World SIM card free of charge from its website http://www.mobalworldsim.com. This means more US travelers can easily get that emergency line back home.
The Mobal World SIM works in over 160 countries with just one phone number — the caller does not need to know which country the cell phone owner is in to contact them — they just ring the number and get connected. The Mobal World SIM card also has no service or connection fees, so travelers incur no charges for owning the Mobal World SIM, other than for their calls when they use it.
To use the Mobal World SIM travelers will need a GSM phone. Those travelers that do not own a GSM phone can purchase one from Mobal, along with their free SIM card, for just $49. The price includes the charger and international adapters for use around the world. Delivery for both Mobal World SIMs and Mobal World phones is free.
The top results of the "Why do you take a cell phone while traveling?" survey were:
1. Use in case of emergency
2. Keep in touch with family/friends
3. Keep in touch with the office
4. Make arrangements while traveling
5. Because friends have one
About Mobal
Mobal has been providing international cell phones and satellite phones since 1989. Mobal has continued to grow in size and status and today is a world leader with operations in Europe, North America and Asia Pacific.
###