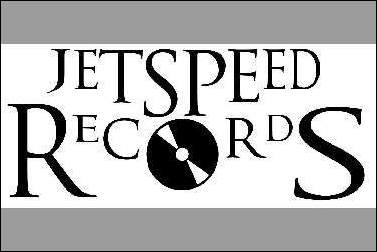 This is a Major Break for this band and we can not wait for them to get out there and show what they can do!
(PRWEB) March 25, 2005
Sol Tribe has been added to this year's Vans Warped Tour Lineup!
JetSpeed Records President Courtland Tyler says the first date Sol Tribe will play is Tuesday | Aug 9 | Verizon Wireless Amphitheatre Lot | Virginia Beach, VA.
"This is a Major Break for this band and we can not wait for them to get out there and show what they can do!"
Sol Tribe is endorsed by these fine companies!
JAGERMAISTER
http://www.jagermusic.com
LEVEL 27 CLOTHING http://www.level27online.com
DIRTBAG CLOTHING
http://www.dirtbagclothing.com
Sol Tribe Mafia
In Addition
Sol Tribe will share the cover of the APRIL 1st 2005 issue of Rock City News with Motley Crue and fellow label mates Andy McCutcheon...pick up a copy ....they are nationwide!
Here is a little about Sol Tribe!!
In May of 98, music experienced a new and innovative touch of what the entertainment industry would recognize as bona fide talent. Sol Tribe, a modern rock band based out of Harrisonburg, Virginia, introduced their music and exposed themselves to the world. This modern rock outfit consists of four talented artists. Joe King on bass guitar, Scott Hensley on guitar, Todd Hassett on lead vocals, and Bill Burch, Sol Tribes newest member to the band, on the drums. According to Joe King, "Sol Tribe is a family, not just a band. We operate as a unit and that has kept us together through a number of tough times."
Every so often a band comes along with certain uniqueness, such as Sol Tribe, and takes hold of you only to never let go. Sol Tribe has not only attempted this, but has been proven successful. To classify their new age sound as standard rock would be nothing short of an insult. Sol Tribe defines themselves as a culmination of inspiring genre's ranging from hard core rock, to punk, classic rock and even a touch of jazz. "Allowing each member of the band to breathe, and work as an individual to bring their own influences to the group has made us who we are today," says Joe. The outcomes of their collaborative efforts have been recognized and admired by their fans nationwide.
Recently, Sol Tribe has signed with JetSpeed Records out of Hollywood, California, and has released their new album "IX Divine Tragedies" which has taken the industry by storm. Each song of Sol Tribe's represents a wealth of rock music styles with influences from bands such as Tool, Metallica, Down, Nine Inch Nails, System of a Down, Cold, and even a little Marilyn Manson. This diversity has instinctively allowed Sol Tribe to connect many genres of music, thereby shaping and molding it into something of their own making.
# # #