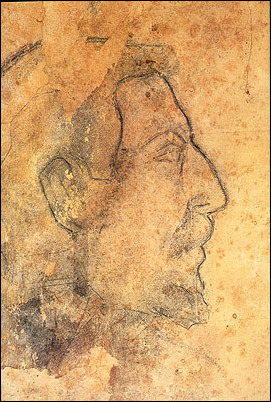 The more books we found on Gauguin, the more we learned that Peter was not only correct about his claim, but also that no one else had ever really made the point or studied it. We also learned that Gauguin wrote clues leading to the discovery
North Bend, WA (PRWEB) April 27, 2005
Peter Teekamp calls it a "trained eye" for the hidden faces he says he has found in the artwork of Gauguin that no one has ever studied or given the late artist credit for. "For more than thirty years I have enjoyed hiding faces and symbols in my work and I think that's why it was so easy to recognize." Teekamp stated. He added that after doing some initial research he couldn't find any mention of it. Twenty years later, in 1997, he began to work with Michelle Moshay to further research his theory and have now posted the findings on Teekamp's website.
"The more books we found on Gauguin, the more we learned that Peter was not only correct about his claim, but also that no one else had ever really made the point or studied it. We also learned that Gauguin wrote clues leading to the discovery" Moshay said.
The secret is colorfully revealed with what the pair says is only the tip of the iceberg of examples in Gauguin's work. Along with the century-old mystery are Gauguin's own words taken from his letters and his manuscripts including "Noa Noa" which they believe make the case for Teekamp's discovery. They feel the repetition and consistency along with the statements Gauguin made about his art will have people looking at his art in a way like never before in 100 years. Teekamp believes that's what Gauguin planned all along. "He did love secrets" he added.
Moshay says there is much more here than meets the eye. "The pages we've posted reveal the hidden faces but there is so much more. Gauguin's words were "One is astonished to find a face where one thought there was nothing but a strange geometric figure. Always the same thing and yet never the same thing." she quotes. He also directed the viewer to "Examine them closely..."
###