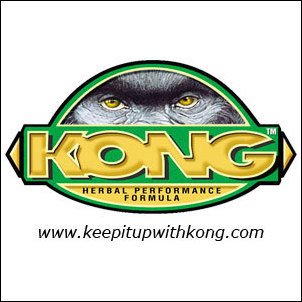 West Palm Beach, FL (PRWEB) April 1, 2005
KMS, a natural products distributor and manufacturer of Kong, Kong Black Voodoo male enhancement dietary supplements announced the Kong Black Voodoo giveaway contest at the 2005 Expo West Natural products convention in Anaheim, California.
The Kong Black Voodoo Giveaway Contest is open to all online registrants, is absolutely free and no purchase is necessary.
The Kong Black Voodoo Giveaway Contest Winner will receive a free case of Kong Black Voodoo ($599.00 USD Retail Value) and a Custom Embroidered http://www.getKong.com golf shirt.
KMS employees are not eligible and entrants must include accurate email and telephone contact information or their mailing address so that their winning may be confirmed and delivered.
The winner will be announced by the Kong Friday Funny email on April 8, 2005 and all entries must be received no later than midnight April 7, 2005
To register simply sign up at the link below.
http://www.mcssl.com/app/contact.asp?id=1032&afid=&formid=&preview=
Online entrants may also invite up to seven friends to sign up automatically by sending them the email below:
Tell a Friend - Below:
http://www.1shoppingcart.com/app/tellafriend.asp?MerchantID=1032
The Kong Black Voodoo Giveaway Contest is for a limited time and a great prize package of interest to adult men and women worldwide.
KMS is a distributor and developer of proprietary dietary supplements for more than 10 years and has introduced and distributed highly successful products featured at GNC, Walgreen's, Eckerd's, CVS/Rite Aide, Vitamin Shoppe, Vitamin World, BodyBuilding.com, Slimstore.com, Dietbreakthru.com, Vitadigest.com, VitaSprings.com, 911HealthShop.com, WorldClassNutrition.com, Supplementstogo.com and independent Health Food Stores nationwide.
Kong and Kong Black Voodoo are leading products in their category and were featured at ExpoWest Natural Products Show, the largest nutrition Expo in the world with more than 240,000 square feet of exhibit space and 3,000 distributors.
The Kong Black Voodoo giveaway was announced at ExpoWest and is a great opportunity to win a great prize.
Contact:
1-888-844-6822.
# # #