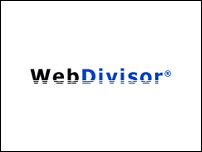 Glendale, CA (PRWEB) April 9, 2005
WebDivisor releases in depth web hosting guide aimed at meeting the needs of small businesses of today. All over the world, businesses are taking advantage of web hosting and are using it to provide streamlined services to their current or potential client bases. However, a large number of businesses remain puzzled as to what web hosting really is. This lack of leadership in the web hosting industry will eventually lead to the demise of web hosting consumer awareness, unless action is taken.
WebDivisor, which provides hosting solutions for small and medium sized businesses, has taken the first steps to rectifying this problem. The release of WebDivisor's free web hosting guide will allow businesses to gain more insight on what web hosting really is and how it can be a major benefit to your business. This free web hosting guide has been made available by WebDivisor and can be accessed online by visiting http://www.WebHostingGuide.biz.
"We here at WebDivisor have been raising web hosting consumer awareness to new heights since 2001. With the release of WebDivisor's free web hosting guide, we can continue our efforts while extending a helping hand to businesses that are not hosted with WebDivisor," said Hayk Abramyan, WebDivisor CEO. "Our immediate attention to the entire industry and relentless efforts has clearly demonstrated the WebDivisor advantage."
About WebDivisor
WebDivisor is here to provide valuable solutions aimed at meeting the needs of individuals and small businesses. Our relentless efforts and ongoing pursuit of perfection has allowed us to turn many heads across the industry. We here at WebDivisor strongly believe in customer satisfaction, reliability, security and affordability. This in turn will allow our customers to experience the WebDivisor difference and ultimately raise customer awareness to new heights.
For additional information, please visit http://www.webdivisor.com.
###