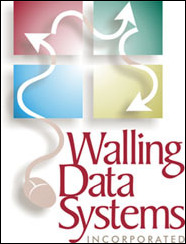 Claremont, NC (PRWEB) April 12, 2005
"The cost to upgrade our network with AVG Anti-Virus was a great bargain compared to the bids from some of the other well-known anti-virus software vendors," says Gerald Boudreaux, Network Manager at St. Martin's Parish in Louisiana. "I'm not at liberty to give details, but the next closest bid was $9,000 more than the bid for AVG. I became the hero of my district because we were able to get the anti-virus protection we needed without having to go to the board of directors and ask for more money."
According to the latest FRSS Survey conducted by the National Center for Education Statistics, nearly 100 percent of public schools in the United States have access to the Internet, and a growing number of schools are making that access available to students. With virus and spyware attacks getting more severe by the day, the need for a powerful anti-virus defense is a critical, but often expensive, necessity for schools.
"For the past 3 ½ years I have been using Grisoft's AVG Anti-virus software on our network. During that time we have never been hit with a major virus outbreak even though some of my peers at other districts had whole facilities taken offline for days - they were using other more expensive and well-known anti-virus software products," continued Boudreaux.
Another cost saving benefit of the AVG product is its ability to run on older machines. "With AVG, there are no performance issues. It uses very little of your systems' resources and therefore can easily run on older systems and machines," said Boudreaux, "Plus, upgrading a large network is simple; we have about 2,300 workstations and it took us less than a week to upgrade every node on the network."
Luke Walling, President of Walling Data Systems, an Authorized US Distributor for Grisoft's AVG Anti-Virus, has installed or assisted in the installation of thousands of licenses of the AVG products in schools throughout the US and Canada. "Before becoming a reseller for AVG Anti-Virus products in late 2001, we did a great deal of research and testing of multiple different anti-virus products. AVG was and is hands-down the best product at the best price; and since educational institutions are entitled to a special 50% discount backed by unlimited toll-free and remote support for product and setup related issues from our company, it is an absolute no-brainer for them to choose AVG!" says Walling.
Interested in saving thousands on your schools' next anti-virus purchase?
Apply now to receive up to 50% off AVG Anti-Virus : http://www.avg4education.com
About Walling Data Systems
Founded in 1994 in North Carolina, Walling Data Systems is a multi-million dollar high technology company specialized in offering technology solutions and services to their national client base with a strong focus on customer service & security solutions.
With the opening of their IT Service Center in 1998, Walling became a full service solution provider offering local depot, regional onsite, and global remote support service options to their customers.
Walling Data Systems was named an Authorized AVG Anti-Virus Distributor in the United States, also serving Canada, in 2004.
To learn more about AVG Anti-Virus and to download a free 30-day trial, visit: http://www.avg-antivirus.net, or call Walling Data Systems toll free in the US and Canada at 866-833-5727
US Based Solution Providers and Technology Resellers interested in applying to become Authorized AVG Anti-Virus resellers may visit http://www.avg4resellers.com or call toll free 866-833-5727.
About Grisoft
Founded in 1991 in the Czech Republic, Grisoft has been focused on developing software solutions that provides computers with protection from viruses. By specializing in anti-viral solutions, Grisoft's primary goal is to deliver to the market the most comprehensive and proactive protection available. Distributed globally through a comprehensive network of distributors and resellers and through the Internet, the AVG Anti-Virus product line supports all major operating systems and platforms, and is now used by more than 20 million users around the world.
Contact:
Walling Data Systems, Inc.
3029 Centennial Blvd
Claremont, NC 28610
866-833-5727 Toll Free
luke@wallingdatasystems.com
http://www.wallingdatasystems.com
http://www.avg-antivirus.net
# # #