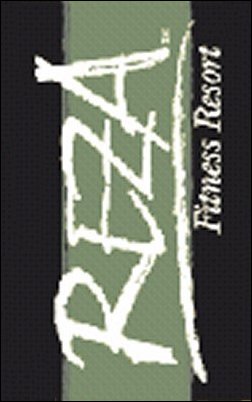 Perfect Wellness and Fitness Solution
(PRWEB) April 14, 2005
During the winter and spring months, men and women flock to fitness clubs - Reza Karamooz calls them "fitness factories" - in a sincere effort to get in shape. But New Year's resolutions often subside, and although club memberships are being paid for, they often are not used.
"So many people jump on the fitness bandwagon, and yet very few become fit," says Karamooz, who believes that generally, efforts to get in shape are cyclical and predictable, and however well-intentioned they may be, they rarely last.
In response to this pattern, Karamooz - a former engineer - has opened the World's first and only "Boutique Fitness Resort" http://rezaresort.com in Scottsdale, Arizona. Named REZA Fitness Resort, it promotes a thoroughly healthy lifestyle, focused on heavy cardio derived from Spin (Indoor Cycling) complemented by Yoga and Pilates. The resort's style is reminiscent of an all-inclusive 5 star hotel - fresh fruit, shampoos, soaps, sports drinks, and even toothbrushes and toothbrushes are complimentary, and the resort itself is a modern, welcoming, intimate place with state-of-the-art equipment and world-class instructors.
Karamooz recalls the times he spent in "fitness factories" with annoyance. He searched everywhere to find the "Perfect Wellness and Fitness Solution". "I attended Spin Classes that were taught by a person with Zero knowledge of cycling, they were so uninspiring, Yoga classes that were overcrowded and dirty, and Pilates classes where the instructor had just completed a weekend certification course and now was teaching Pilates," he says. He decided he wanted the entire package, a facility - custom-designed and purpose-driven - a place that just felt different to the senses, a place that offered the best of the best, with no hidden fees or long-term membership contracts.
"REZA Fitness Resort is all that and much more" Karamooz says. REZA Fitness Resort puts the individual needs of each member as top priority. With a cap on total number of members and in an intimate and exclusive setting, the resort focuses intently on total fitness and wellness for each member. In addition to Spin, Yoga, and Pilates, the resort offers many types of expertly taught Belly Dance, Pole-dance, Salsa and Latin Dance classes and a variety of massages, including the Tandem Thai Massage (with two massage therapists working together - Exclusive offering of REZA Fitness Resort).
With the total wellness goal in mind, Karamooz offers a custom-made line of high-end aromatherapy and organic skin-care products and a fitness-wear and active-wear line of clothing for women.
Karamooz feels that few people ever achieve their fitness goals in traditional fitness clubs. What is required, says the fitness entrepreneur, is closer attention to the needs of each member, the right mix of fitness activities and a level of perfection and attention to detail that Karamooz feels his Boutique Fitness Resort has achieved. Of traditional fitness clubs, Karamooz says "Their self-directed fitness programs simply do not work. At $20-$40 per month, people are not making much of an investment to be a member of a fitness factory. They get what they pay for. That rule applies here. I am sure the person reading this article fully relates to my comments. At REZA Fitness Resort http://rezaresort.com, we're creating fun, dynamic, fresh and healthy lifestyles, we're changing lives. That's priceless!"
Karamooz plans to open more Boutique Fitness Resorts, and is focusing his next efforts on markets in Las Vegas, Los Angeles, New York, San Francisco, San Diego and Seattle. Master city licenses are now available for these and other cities. Since opening the first Scottsdale resort in 2004, he is overwhelmed with the results he sees in members —evidence that wholesome, committed efforts in a desirable environment can work for anyone. "There isn't a gimmick here; it's an exclusively different level of fitness and wellness," says Karamooz.
###