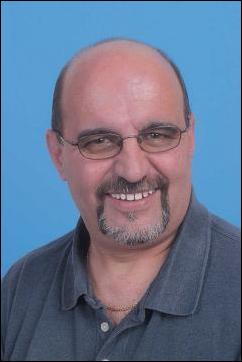 Seymour, CT (PRWEB) April 13, 2005
The American DreamCard™ MasterCard® Sweepstakes' winner of the monthly cash jackpot was Richard Dattilo, a 33 year employee of Bridgeport Insulated Wire Company where he works as a lab technician.
Dattilo, 51, said his reaction to winning the $25,000 monthly jackpot was "Shocking -- It feels good!" Now that he has won the $25,000 prize, he said his plans are to pay some bills, take a vacation with his two children and start to pay for his daughter's braces.
The American DreamCard Platinum MasterCard® was awarded as one of the most innovative new credit cards for 2004, as presented by CardWeb.com®, Inc. a leading payment and credit card industry publisher renowned for its independence, credibility and fairness.
Direct Merchants Credit Card Bank, N.A., a subsidiary of Metris Companies Inc. (NYSE:MXT), recently launched the new Platinum MasterCard® called the American DreamCard. What makes this card so different is that the American DreamCard MasterCard card program includes a sweepstakes that gives cardholders an opportunity to win a monthly cash jackpot every time they spend $1.00 on everyday purchases.*
The American DreamCard is not a lottery; it is a MasterCard, so there is no need to stand in line, buy tickets or pick numbers. Cardholders simply use the card for everyday purchases and get an entry for every net $1.00 spent on the American DreamCard (up to 1,000 entries per purchase)*. The monthly jackpot may grow with the amount of money spent on the American DreamCard by all American DreamCard cardholders. Credit applications are being taken at http://www.americandreamcard.com, and applicants receive 1,000 entries just for completing an application. The credit card has no annual fee and a competitive annual percentage rate.
*No purchase necessary. Sweepstakes open to U.S. residents, 18 years or older. Current Sweepstakes ends 9/30/05. The Sweepstakes may be run again after the conclusion of this Sweepstakes at the Sponsor's sole discretion. American DreamCard Official Sweepstakes Rules, including details, limitations and alternate methods of entry are available at http://www.americandreamcard.com.
American DreamCard, LLC - All Rights Reserved
Media Contact:
Mike Sisko
407-909-1003
###