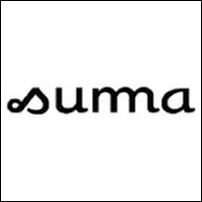 Montrose, CO (PRWEB) April 18, 2005
Summa Design, a contract design and development company focused on the medical device industry, announced today that Dudley Harris, a former Regional Director for the FDA, has joined Summa Design as Director of Regulatory Affairs and Quality Systems.
Mr. Harris will be working with Summa Design's client companies offering services ranging from FDA and international regulatory compliance audits to 510(k) submission coauthoring and review. He will serve in an advisory role on most projects to ensure a smooth transition of the client's product through the FDA approval process.
Jon Ferris, President & CEO of Summa Design, stated, "As a leader in the medical device outsourcing industry, we are constantly striving to be responsive to the needs of our clients and reduce overall time-to-market. We are excited that Dudley's skills and experience complement our existing expertise so well." Mr. Ferris went on to explain, "We have a team of senior-level engineers and managers and have developed an efficient engineering process to get products realized quickly. We can now carry that efficiency well beyond design and development into the regulatory approval process." He added, "Having a former Regional Director on staff to share his 30 years of insider's knowledge of the FDA will benefit virtually all of our clients. Our reputation as a first-class outsourcing firm is strengthened today as we welcome him to our team. Our broad range of services continues to clearly differentiate us from the competition."
The Company
Summa Design is a global, privately-held, medical device contract design company based in Colorado. Their client list includes Fortune 500 medical device companies, as well as small start-ups. Summa Design provides an unparalleled range of services in the industry, including engineering design and development services, marketing, sales, distribution, and FDA and international regulatory consulting. Summa Design was the first contract design firm to offer an industry-leading "VC Partner Program©", which promotes relationships with venture capital companies and allows Summa Design to introduce start-up clients to funding sources. For more information, please visit http://www.summa-design.com.
# # #