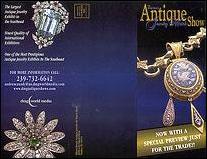 Riviera Beach, FL (PRWEB) April 20, 2005
PrintPelican.com, a full-service brochure printing company, announces the introduction of new free brochure templates which make printing full color brochures easy and inexpensive. The new free brochure templates are simple to use; customers pick a template and replace the images in the template with their own images. After typing in all additional information, a full color brochure is instantly, and professionally formatted, ready for printing with http://www.PrintPelican.com.
There is no longer a need to spend hundreds of dollars on a graphic designer for printing full color brochures when you can format brochures instantly with the free brochure templates. To access the Print Pelican free brochure templates click here and in minutes you will have your brochure designed and then you can take advantage of our cheap color brochure printing.
About Print Pelican
http://www.PrintPelican.com is a full service printing company with three press locations throughout North America. Print Pelican uses superior printing presses to produce accurate, detailed and brilliant color similar to the printing in a glossy brochure or full color magazine. We offer printing of full color brochures, business cards, newsletters, catalogs, calendars, letterhead, envelopes, stationary and pocket presentation folders.
PrintPelican.com delivers exceptional full color printing from any Mac or PC file. Simply create your own business card, newsletter or stationery and send us the file in one of the following formats: Quark, PageMaker, Illustrator, Publisher, Corel Draw and Microsoft Word.
Print Pelican offers quick turn-around times. Once a customer approves an online proof, printpelican.com ships within 5 business days (unless otherwise specified). Rush delivery is offered on most products and the pricing is still less than most other printers.
The Print Pelican Guarantee. All jobs are completed in accordance with industry-wide standards for color printing and registration. At printpelican.com we want our customers to be completely satisfied with your printed product. If you find an error introduced by us or a manufacturing defect, we'll reprint the job from original files at no cost once the first job has been returned.
Print Pelican has new free brochure templates for cheap color brochure printing. Additionally, business card templates and newsletter templates have been introduced.
Visit Print Pelican online at http://www.printpelican.com or call us toll-free at 800-474-0461. Media please contact Jay Berkowitz, 561-716-1334 http://www.tengoldenrules.com
###