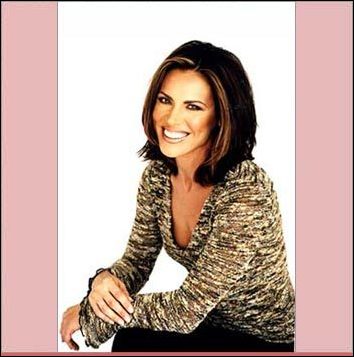 Los Angeles, CA (PRWEB) April 25, 2005
Romar Studios, Inc. today announced the management team responsible for the successful launch of the Debbie Siebers brand and its official web site, http://www.DebbieSiebers.com. The lineup includes Chairman Don Polk, General Manager Queen Udofia, Creative Director Thomas Moon, Marketing Director Jeffery "Julien" Price and brand partners Kerry Gordy and Debbie Siebers.
"My diverse management team at Romar Studios, Inc. represents the very best of talent in multiple disciplines," explains Polk. "Its members make it possible for the Debbie Siebers brand to be the recipient of unmatched skills and creative capabilities. The team represents a microcosm of America, both culturally and in the way we think."
Chairman Polk brings 26 years of experience in the apparel & manufacturing industries to the brand. He owns a BS in psychology & a BA in Public Relations, both from Boston University. He is a national SCF trustee with the NAACP, a corporate round table member with the National Black Caucus of State Legislatures, and a national board member with the Rainbow/PUSH Coalition.
The one-two punch of Gordy and Siebers adds significant value to the brand. A successful former executive with Mowtown Records and Paisley Park Studios, Gordy partnered with Romar Studios, Inc. & health and fitness guru Siebers, of FOX Television's hit reality show, "The Swan," because, "This team has the synergy to take America by storm with a great product offering and brand."
Having joined the company in 2001, Udofia recently joined the management team as its general manager. She has a long history of hard work, as evidenced by graduating summa cum laude from UCLA with a triple major in aerospace science, philosophy, and African-American studies.
Creative Director Moon, who joined the team in 2005, brings with him eight years of experience and a degree in studio & visual arts from the University of California. Price, the Marketing Director, also came aboard in 2005. He contributes his eight years of experience, along with a psychology education from Loyola Marymount University in Los Angeles and a marketing certification through UCLA Extension to the brand.
According to Polk, "Debbie Siebers' collections were designed to not only be sportswear, but also to fit a consumer's need to own multifunctional clothing that would also be suitable for the beach, or just to wear out for a night of dancing."
Based in Los Angeles, Romar Studios, Inc. is the largest African-American owned apparel and manufacturing firm in the country. It was honored as number 38 on the minority-owned business list by Black Enterprises in 2004. The online home for the Debbie Siebers brand may be found at http://www.DebbieSiebers.com.
For more information contact:
Jeffery "Julien" Price
Marketing Director
Romar Studios, Inc.
(213) 621-4409
# # #