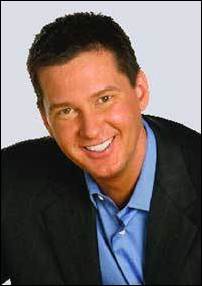 Regardless of what is happening in the news, I'll explain personal finance in a fun, light-hearted, easy-to-understand way in order to make dealing with your finances fun
Los Angeles, CA (PRWEB) May 2, 2005
Personal finance expert Richard M. Krawczyk, Ph.D. (a/k/a Dr. Richard - America's Financial Fitness Trainer™), has agreed to become the regular personal finance contributor to KAHL Radio, based in San Antonio, TX. Dr. Richard will give San Antonio residents local prospective to national stories concerning financial issues.
"Regardless of what is happening in the news, I'll explain personal finance in a fun, light-hearted, easy-to-understand way in order to make dealing with your finances fun," stated Dr. Richard, author of the #1 bestselling book "Financial Aerobics – How to Get Your Finances into Shape" and publisher of The FinancialFitnessTips.com Report. "I'm looking forward to showing San Antonio residents how to get their finances into shape."
Personal Finance Expert Richard M. Krawczyk, Ph.D. will be featured on The George McKenzie Show every other Tuesday from 10:45am to 11:00am beginning on May 17, 2005.
Would you like Dr. Richard to become the personal finance contributor for your media outlet at no cost?
Personal Finance Expert Dr. Richard is available to become a personal finance contributor for media outlets nationwide. In addition to offering a local prospective to national issues, Dr. Richard can offer your audience advice on all areas of personal finance including: stock market, investing, consumer credit, budgeting, consumer debt, insurance and retirement planning.
As long as his website is mentioned by your host, Dr. Richard is willing to become your regular personal finance contributor at no cost to your media outlet.
Dr. Richard M. Krawczyk is also available for comment. Krawczyk is a respected Los Angeles writer, public speaker, and consultant with experience in personal finance and consumer credit. Dr. Richard runs the Los Angeles-based consulting firm Dr. Richard Enterprise. To review some of Dr. Richard's media hits, you can visit his website http://www.FinancialFitnessTips.com/media. To arrange an interview with Dr. Richard, contact: Deanna Kurman, VP Business Development, Dr. Richard Enterprises., 310-348-1100 ext 13, dkurman@FinancialFitnessTips.com.
Dr. Richard is a celebrity personal finance expert and has been seen in publications such as In Touch Weekly Magazine and E! Online (part of E! Entertainment). He is the former television host of Consumer Credit in the '80s.
The FinancialFitnessTips.com Report was launched in November 2003. It is one of the few daily electronic newsletters the offers news, tips and product reviews in personal finance.
# # #