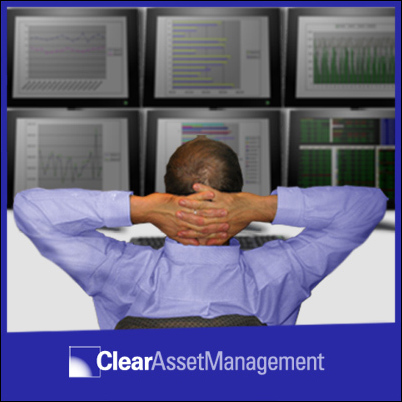 The closing of the Series B round, the addition of two key management professionals and our strategic relationship with RPM Asset Management are clearly bringing Clear Asset Management to the next level
New York, NY (PRWEB) May 3, 2005
Clear Asset Management LLC ("ClearAM"), a web-enabled asset management and strategic investment newsletter firm, announced today that it has closed its Series B financing round. The Company also announced that joining the management team are Dan Nathanson as President and Chief Investment Officer and Raymond Lang as COO and Chief Compliance Officer.
In addition to select angel investors, RPM Asset Management has made a strategic investment in the Series B round. As part of the financing agreement, Clear Asset Management has moved into RPM's offices at 505 Park Avenue to benefit from shared infrastructure, institutional marketing and intellectual capital. Proceeds from the Series B round will be used to fund marketing and operating expenses critical to achieve profitability.
This round follows seed capital investment from the Company's founder, Andrew Corn, and from Series A investor and Board Member, Roger Ehrenberg. Mr. Ehrenberg is Managing Director of Geometric Group LLC, a New York City-based firm that creates, invests in and operates technology-enabled businesses. Mr. Ehrenberg is also the former CEO of DB Advisors, LLC, a Deutsche Bank affiliate responsible for Deutsche Bank's global proprietary hedge fund activities.
"The closing of the Series B round, the addition of two key management professionals and our strategic relationship with RPM Asset Management are clearly bringing Clear Asset Management to the next level" said CEO and founder Andrew Corn.
The seed and Series A investments were used to develop a proprietary computer-based stock picking program that has been thoroughly back-tested and running live money since September 2004. Clear Asset Management's six stock market portfolios (Large, Mid and Small-cap Growth and Value) have, in aggregate, outperformed the S&P 500 by over 290% from September's live money inception through March 31, 2005. The initial funds also were used to create a sophisticated, proprietary on-line publishing platform and marketing engine to track ads and optimize sell pages.
In addition to performance, Clear Asset Management differentiates itself from mutual funds by its "clear" and transparent communications allowing it to provide superior asset management. Investors in Clear Asset Management's stock market portfolios and strategic investment newsletter subscribers are alerted to buys, sells, adds and trims, including the rationale for each move. Investors have the assurance and comfort of knowing exactly what is in their stock market portfolio(s) at all times and why.
To open an account, subscribe to our strategic investment newsletter or learn more our superior asset management services, please visit Clear Asset Management at http://www.clearam.com.
Media Contacts: Jay Berkowitz, Ten Golden Rules, http://www.tengoldenrules.com , 561-716-1334 and Andrew Corn, Clear Asset Management http://www.clearam.com (212) 675-1070
# # #