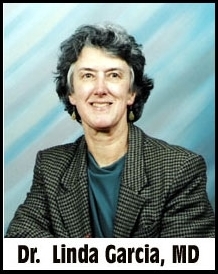 Fairbanks, AK (PRWEB) May 4, 2005
Dr. Linda Garcia, MD, an internist who specializes in early recognition and treatment of alcoholics, announces the successful results of her new integrated therapy treatment program offered to problem drinkers. This process of treating alcohol addiction utilizes a multi-faceted approach combining medication, self-administered hypnosis and a number of specialized nutritional supplements and herbal agents, such as kudzu.
The program is founded upon clinical studies and indicates that cravings can be reduced quickly, painlessly and without significant withdrawal symptoms. Individuals may initiate therapy while still winding down on their drinking and are provided an option of complete abstinence or moderated alcohol consumption.
"Problem drinkers—all drinkers—need effective, therapeutic options," says Garcia. "But unfortunately what they've often received instead is stigma and shame. It's one of the reasons they don't come forward and ask for help. However, that is now changing and we're excited to be on the forefront of treating them in the same way we treat diabetics, coronary heart disease patients or others: with a multi-faceted approach that tackles their medical condition from a biochemical, physiological and behavioral standpoint."
Garcia, who began following participants nearly two years ago, says her patients are enjoying remarkable success. In the past she has prescribed aversion medications like Antabuse and more recently, the newer generation Naltrexone, an anti-craving drug. She's recommended counseling, as well. But she says the new integrative therapy she now offers is much more effective than any of the stand-alone treatments.
"Although it's a relatively new program, we do have a sense that we're on to something pretty remarkable. Others in this field are watching us closely and have asked that we share our data because this is such a pervasive problem and one we are all anxious to find answers for."
Garcia says all elements of the program are grounded in science with data supporting their effectiveness in treating alcohol cessation. But it is the integration of each element with the others that accounts for the efficacy of the program. She says patients typically find their cravings significantly reduced within days or weeks.
The medication used in the program is topiramate, an anti-seizure drug marketed as Topamax™ by Johnson and Johnson and prescribed off-label when used for the therapy. Clinical trials reported in the British medical journal Lancet in May 2002 showed how it effectively ameliorated craving in drinkers. Topamax is also used to treat migraine headaches, bulimia and other disorders.
The hypnotherapy system in Garcia's program is made up of CD recordings, which patients use to promote behavior modification. The nutritional element includes vitamins, minerals, amino acids and herbs. Diet and exercise are also addressed.
Individuals are strongly encouraged to work closely with a qualified health care provider when involved in this program. Garcia says this program can be undertaken privately, between patient and clinician, and carried out in the home. "Programs like Alcoholics Anonymous are wonderful and have helped many people, but they are not necessarily a good fit for everyone," she says. "And in-patient care may not be appropriate for this particular patient population."
Garcia says there are four problem drinkers for every "hard core" alcoholic, yet the medical community has largely ignored this group of individuals. Those affected are often desperate for help but do not necessarily fit the alcoholic profile and may be reluctant to seek treatment through conventional means.
Unique to the program is the ability—and controversial notion in some circles—that drinkers may select either abstinence or moderation as a desired outcome. Garcia finds many of her patients do not wish to give up drinking completely, but want to gain control over alcohol. With this program, many have been successful in gaining that control. However, abstinence is a desirable and appropriate outcome for others, she says, and this program is noted for its ability to ease drinkers into a less painful withdrawal process because the medication allows them to wind down on their consumption as they initiate the therapy.
Garcia contributed to a book written by an ex-problem drinker, which outlines the program. "My Way Out, One Woman's Remarkable Journey in Overcoming Her Drinking Problem and How Her Innovative Program Can Help You or Someone You Love" was written by Roberta Jewell and published by Capalo Press. Additional information about the book, program and Dr. Garcia is available at http://www.capalo.com.
To visit the Web site associated with the program, visit http://www.mywayout.org.
Contact:
Kellie Hyder
Marketing Manager, Capalo Press
907-322-7105
kellie@capalo.com
# # #