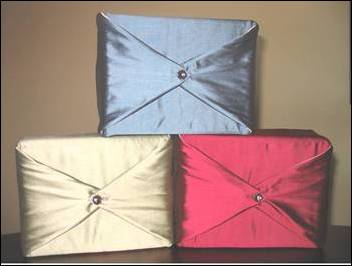 San Francisco, CA (PRWEB) May 9, 2005
Costco is now offering cremation urns through their website at http://www.costco.com. In August of 2004 Costco began selling caskets through a limited number of locations in Illinois as a test. They now are offering caskets in 26 states and funeral urns though out the United States via their Costco.com website.
Costco.com is offering urns from San Francisco based Renaissance Urn Company. Renaissance Urn Company is known for designing elegant urns that are versatile for what families are doing with cremated remains.
Traditional metal urns sell from anywhere between $250 and $600 in funeral homes. Renaissance urns sell for $64.99 at Costco.com. Alex McGavin, Buyer at Costco said, "These products are a perfect fit for Costco. We look for high quality products that we can offer to Costco members at a very low price."
Today many families are choosing to scatter their loved ones and often they need to travel via airplane to different parts of the country or world to do so. These cremation urns are made of silk and therefore they are Transportation Security Administration compliant for travel on commercial aircraft, metal or metal lined urns are not permitted to be carried on commercial airplanes and must be checked as regular luggage.
Mary Hickey, Renaissance Urn Company Co-Founder said, "Traditional urns are often very expensive and impractical for what people are doing with cremated remains. Scattering of remains has become popular but the weight of traditional urns does not allow for easy transporting of the remains and opening the container to scatter can also be an issue. Because our urns are made of silk and cover a secure plastic inner container, they are lightweight and easy to scatter from."
If families don't choose a traditional urn at a funeral home or cremation society their loved one is returned to them in an undignified cardboard or plastic box. Renaissance has designed an affordable, dignified option at a very reasonable price point.
The trend in the United States is skewing toward cremation. In Western states, Washington, Nevada, Hawaii and Oregon cremation rates are at or exceeding 60% and increasing every year. Nationally the cremation rate is about 30% and is projected to reach 40% by 2010.
For more information, visit http://www.costco.com and search under urns. Visit Renaissance Urn Company at http://www.renaissanceurns.com or call 800-465-0553
###