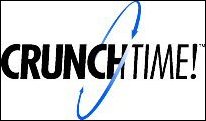 This latest release demonstrates CrunchTime!'s commitment to providing the most comprehensive web-based back office solution available to the restaurant and food service industries world-wide
Boston, MA (PRWEB) May 9, 2005
CrunchTime! Information Systems, a leading provider of enterprise back office software for the restaurant and food service industries, announced today the release of CrunchTime! version 3.17 which introduces labor scheduling, workforce management tools and multi-language support.
"This latest release demonstrates CrunchTime!'s commitment to providing the most comprehensive web-based back office solution available to the restaurant and food service industries world-wide," said Bill Bellissimo, CrunchTime!'s President. "This new feature set was developed in collaboration with our diverse global customer base."
CrunchTime!'s labor functionality enables restaurant and food service companies to centralize the management of employee information, perform sales forecasts, create labor schedules and monitor actual hours. The new features will also provide two-way integration to POS and time recording systems, integration to external payroll systems, and enhanced reporting.
The labor and multi-language features enhance an industry leading solution that already includes integrated bid, contract and supply chain management, e-procurement, recipe engineering, inventory management, production planning, enterprise reporting, and seamless integration with suppliers, POS and financial systems.
About CrunchTime!
CrunchTime! Information Systems is the leading provider of web-based back office applications for the restaurant and food service industries. CrunchTime!'s clients include multi-unit restaurants, cruise lines, hotels and food service management companies around the world including Carnival Cruise Lines, Sodexho, Carlson Restaurants Worldwide, Back Bay Restaurant Group, and Royal Caribbean Cruise Lines. CrunchTime! solutions are helping our customers reduce food & beverage costs, drive labor efficiencies and better manage the quality and consistency of their food service operations. For more information, visit our web site at http://www.crunchtime.com
Contact:
Ira Haber
CrunchTime! Information Systems
617-567-5228 x237
info@crunchtime.com
# # #